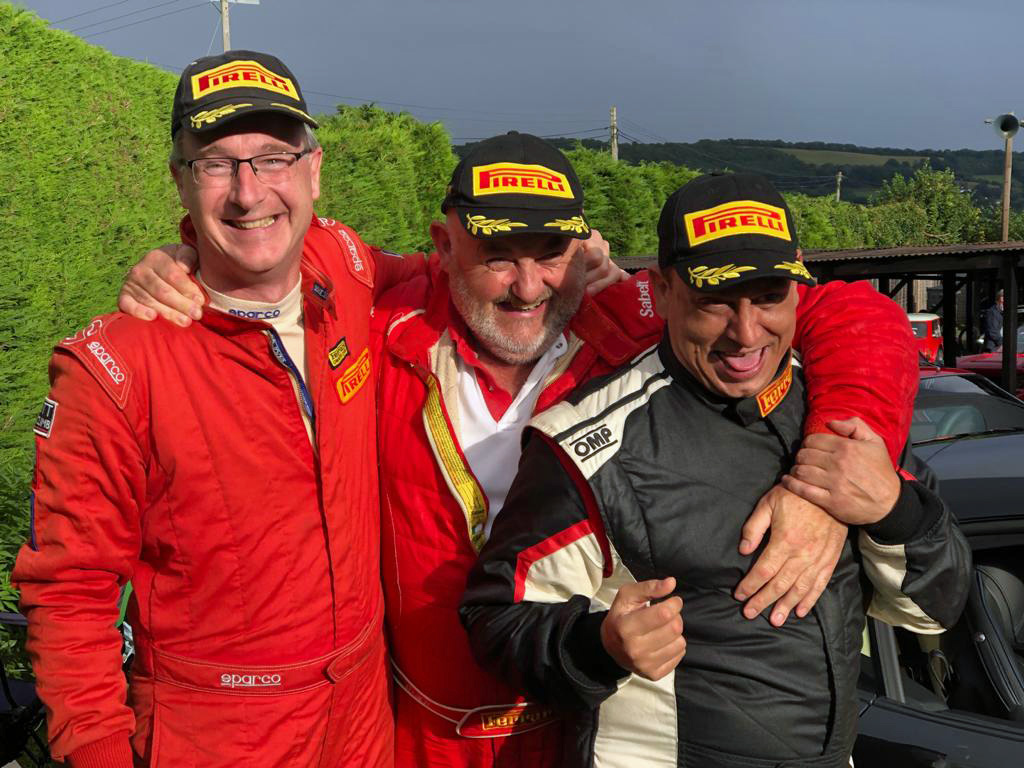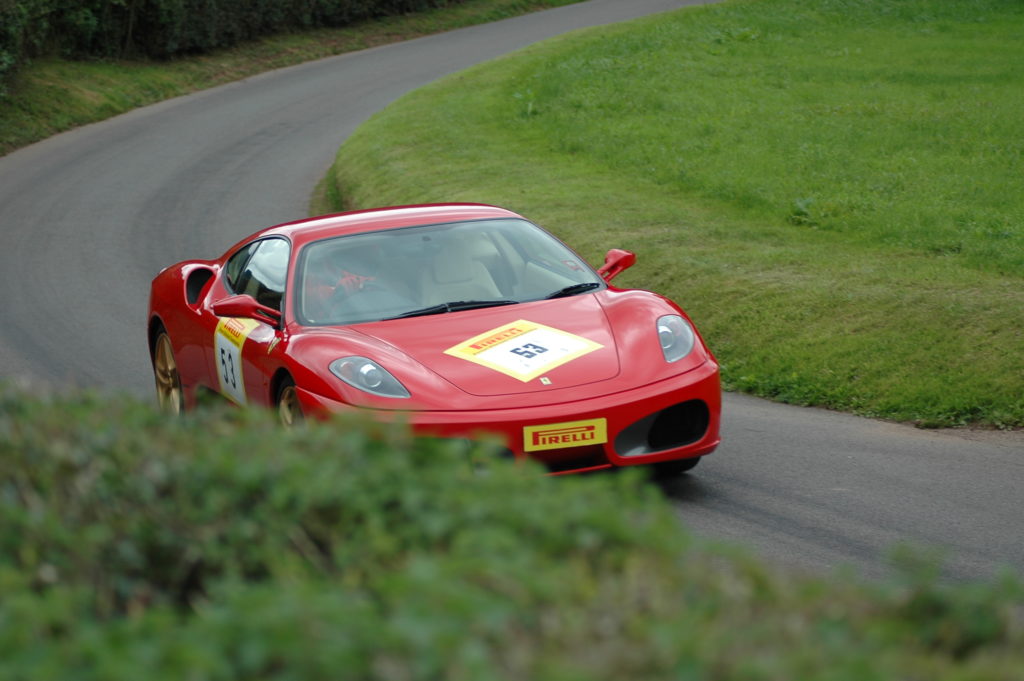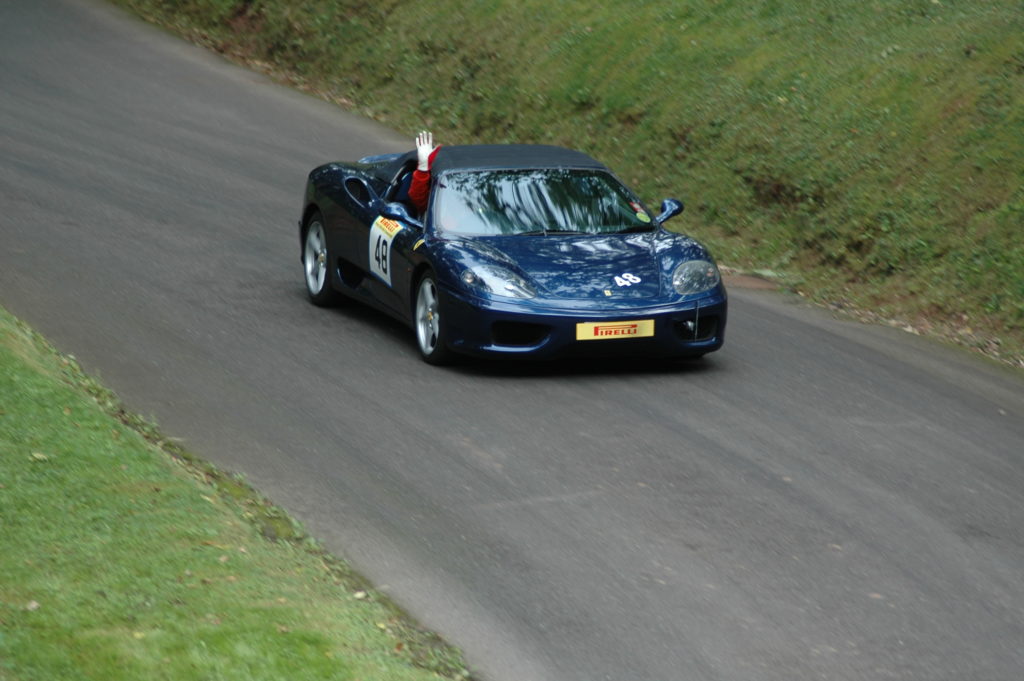 Of all the venues that are regular staple rounds of our Championship, Shelsley Walsh is the oldest and perhaps the most magical.  It is set in the lovely wooded hills of rural Worcestershire and literally exudes its long history.  Nearly all its infrastructure is just as it was before WW2: its barns, rows of timber framed pit areas, the Vox Villa commentary box.  And if you half-close your eyes you might imagine the presence of those famous hillclimbers of the past – Henry Seagrave, Raymond Mays, our own Peter Stubberfield, Ken Wharton, Roy Lane, together with those fearless 'Shelsley Specials' drivers – Joe Fry, Basil Davenport, John Bolster. . .  I really consider it a great privilege to be able to compete at this wonderful hill and I truly hope that Ferrari drivers of the future will continue to enjoy it just as much as I have. 
But enough of these wistful recollections and back to the present.  Sunday, 19 September was the final hillclimb of the 2021 PFHC Championship, with only the sprint event at Curborough to come.  We might have expected a bumper Ferrari entry but, for various reasons, only 7 of our competitors turned out.  The weather prospects were not good as rain was forecast for most of the day.  Thankfully, the predictions were wrong, and although there was some overnight rain, this cleared and by early morning the sun was shining brightly and rapidly drying the damp track.
There is new management at the hill, with Annie Goodyear (ex-Loton Park) now the competition manager.  She is well versed in sorting things out (she quickly had trespassers' cars moved out of our allotted paddock space) and in no time at all we were lined up for P1.  Despite the warm sunshine we were a bit chary about the possibility of dampness under the trees, which was evident from the times.  John Kennedy took his shapely California T to a strong 36.20 to take the lead.  The electronics in Dave Snelson's 430 decided to switch to 'get home slowly' mode but he managed to reach the top of the hill.  P2 saw a significant improvement for most, with Dave's car now restored to health after a period of rest.  He was now quickest with a time of 34-seconds dead, which is only a quarter of a second shy of his quickest ever time here.
There was quite a lot of chitchat between those of us who had experienced disappointment with their previous night's accommodation, with Mark Wibberley complaining of being served breakfast, including porridge, in a paper bag.  Perhaps we need to produce a list of near-by Cordon Bleu establishments.  Tony Attwood's beautiful little Dino 246GT was chosen as the 'best turned-out Ferrari' after careful inspection.  And our Championship Coordinator, Anne Swift issued the Club handicap times – easy this time as most of the cars had previous form. 
After a little scare, when rain drops fell during the lunch break, R1 was tackled in totally dry conditions, although Wibberley reported lots of wheel spin and fishtailing away from the start line, and both Kennedy and Snelson told of some leery moments in the Esses. The interesting 'Attwood versus Attwood' battle gave Tony's Dino the edge (39.71) with Iwan half a second slower in the bigger engined 308GT4. Curiously, the two quickest cars (the 430 and the California) replicated their P2 times precisely: 34.00 and 34.99 seconds respectively.  It was also interesting that the speed at the finish line varied by almost exactly 10mph dependent on whether you had a sub-3-litre engine (76mph), a 3½-litre engine (86mph) or a 4.3-litre motor (96mph).
Then it was the final assault, R2.  The track had cooled a little by this time, and times were generally slower than in R1.  But as the results table shows, it was Dave Snelson who pocketed the maximum 20 Championship points as well as the class FTD, with John Kennedy in a deserving 2nd spot.  Tony Attwood won the Club handicap award.  Looking at the current Championship points table, with only one round to go, Dave Snelson appears to have an unassailable lead, with John Kennedy, Tony Attwood and Pauline Goodwin vying for 2nd place.  Don't miss Curborough on 10th October to see the outcome!