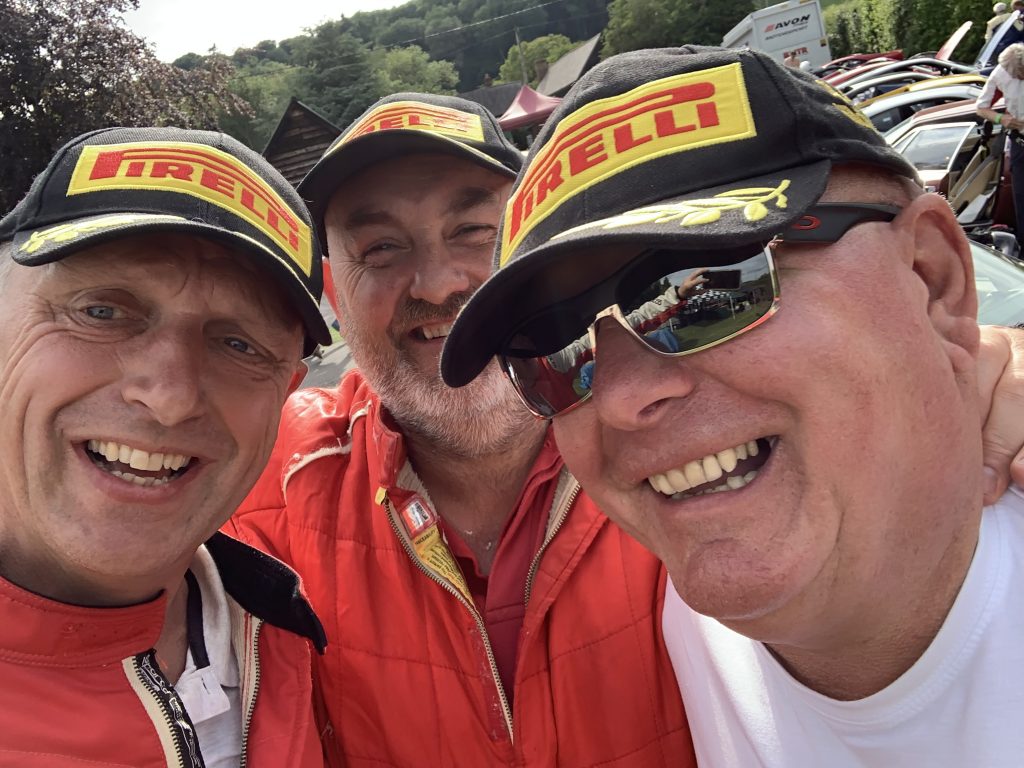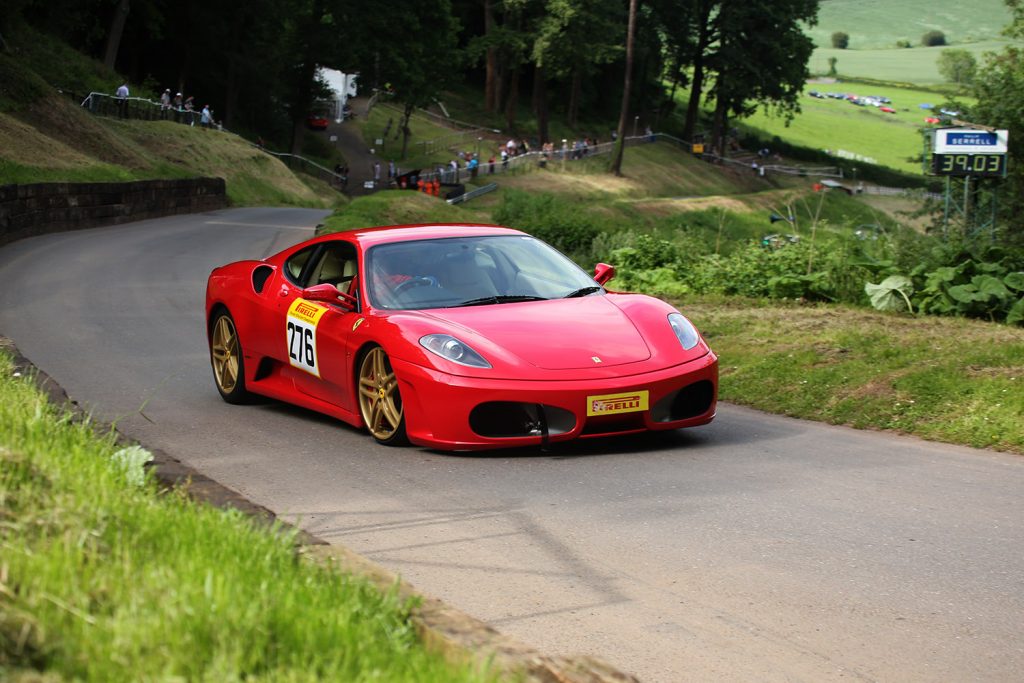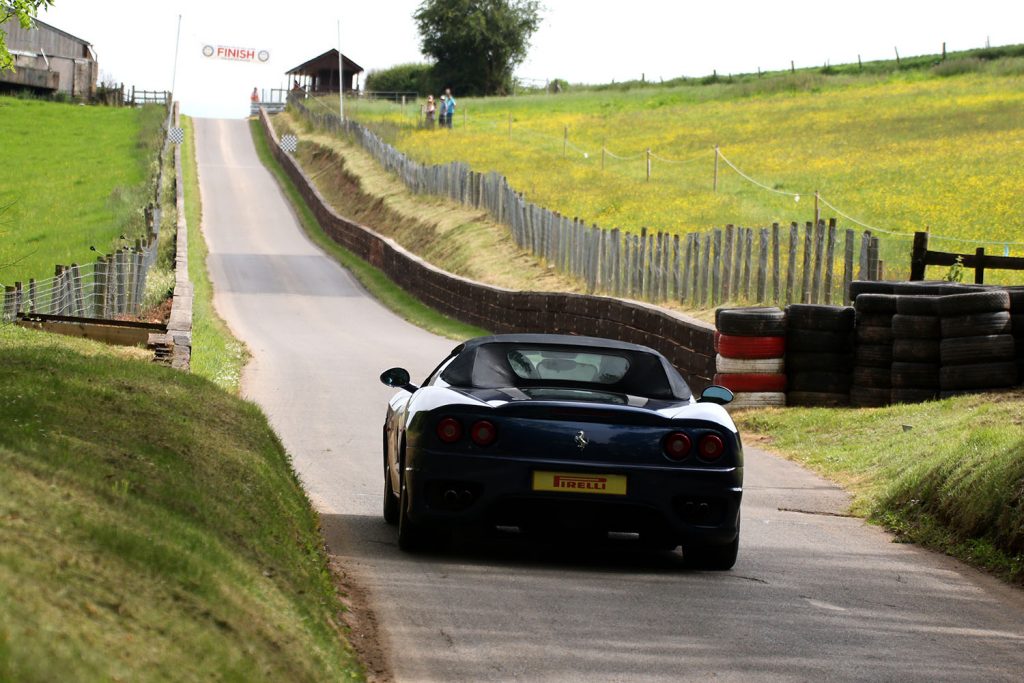 Following hot on the heels of Prescott came our first 2019 outing to Shelsley Walsh.  Round 5 of this year's PFHC Championship was at the Midland Automobile Club's (MAC) meeting on 1st June, which they titled 'Best of British'.  This was a bit of a misnomer when the bumper entry in our class were all driving the Best of Italian . . . !  In my previous report I explained how the Bug Club are this year celebrating the 90th Anniversary of their formation.  However, this impressive period seems small beer when we consider that the MAC was founded as long ago as 1901 – 118 years ago, when Queen Victoria was on the throne – and Shelsley Walsh hill was first used a staggering 114 years back, making it the granddaddy of all the world's motorsport venues.
Comparing these two venerable tracks – still considered by many to be the finest in the country – is interesting because of their clear dissimilarity.  Prescott is a technical exercise that rewards skill and dexterity rather than sheer power, gung-ho and, dare I say, more than a basinful of bravery that is a prerequisite for Shelsley.  This was clear to me many years ago when I hillclimbed my Dino 246 Spider, a beautifully balanced Ferrari.  The car was competitive in Gloucestershire but lacked the grunt needed for Worcestershire.
But, while I eulogised Prescott in my last report, I also love Shelsley for all sorts of different reasons.  Since the place has changed little over the years you can half close your eyes and imagine you were back in the day with all the old hillclimb 'greats'.  Since the track is more or less as it always was, you can compare your times with those of the old champions.  How do your times compare with those of the masters?  Think Witney Straight, Raymond Mays, Hans Stuck, Ken Wharton, Joe Fry: their ghosts are all here.  The MAC are to be applauded for the fact that the paddock is carefully preserved as it always was.
Enough of this nostalgia, let's get back to 2019.  I said that the Ferrari class had a bumper entry: 15 drivers was excellent and was one of the biggest in recent years – not so long ago the MAC limited us to 12 cars. Sadly, shortly before the date of the meeting Peter and Chris Hitchman were obliged to withdraw due to family health problems.  However, on the bright side we were happy that regular competitor Pauline Goodwin was eventually included following a glitch by the MAC.
Most of the regular Ferrari contenders were on parade, with Nick Taylor ready to do battle with Dave Snelson to see who could get their F430 to the top in the quickest time.  And Championship leader Mike Spicer was eager to show again that power isn't everything.  The weather was perfect, with warm sunshine throughout the day.  Combine this with very few hitches to the smooth running of proceedings, we seemed to be in luck.
Practice started promptly.  Jeff Cooper, an absentee from Shelsley for the last season or two, led the line up in his 360 – a tipo that has now seemed to have taken the place of the F355 as the Ferrari of choice.  He was followed by the F430 battling duo of Dave Snelson and Nick Taylor, of which Snelson (35.09) was just a quarter of a second the faster.  Tony Attwood took the first drive in the shared 308GT4 followed by Richard Preece's 360 Modena in a useful 36.96, a time immediately bettered by Mike Spicer.  Swift took his nero metallica F355 to an investigative 40.03.  Peter Rogerson (another 360) played himself in with a rather unhurried 46.16 while Martin Jones, having a last outing in the UK for the time being before returning to Germany, introduced his racy 360 to the hill with a 45.73.  Paul Booth's 458 Spider looked to be just the car in which to enjoy the sunshine (although he closes the lid electronically just before blast-off) – he recorded 38.12.  Mark Wibberley (38.01) was the last of the 5-car 360 Modena turn-out before Pauline Goodwin's 328GTB completed the Ferrari field, leaving Iwan Attwood to beat his Dad by 1½ secs.
P2 saw generally much improved Ferrari times.  Still well in front on scratch times were Snelson and Taylor, with Dave now 0.60 secs shy of Marshall's class record with the 430 Scud, set some 5 years earlier (albeit on List 1b tyres).  Booth clocked 100mph over the finishing line, the quickest Ferrari speed of the day.  Martin Jones improved by over 3 seconds but admitted he had a   "wobble" when his 360 stepped out of line at one point.  Tony Attwood asserted parental control by closing up to Iwan's time.  And Wibberley showed his 360 Spider's paces by clocking 36.64.
Then it was a long lunch break before the Ferraris were in the arena again.  There was a comic touch when the commentators managed to lock themselves out of their commentary box.  The four gentlemen were seen desperately trying to open the door with the aid of knives and other weapons before they finally gained access.  We noticed that Pauline G's 328 had been bombed by an incontinent bird.  However, she declined our offer to clean it up: "It's good luck!" she said.  An examination of the parked cars in the paddock established that Booth's immaculate 458 was deemed to be the winner of the 'Best Turned-out Ferrari'.  Our regular Club steward, Sue Skinner, paid a welcome visit with husband Paul in their nice 308, which we managed to accommodate in the Ferrari area in the paddock.
R1 for the Ferraris saw Jeff Cooper again making headway, with a time close to his PB and therefore handicap time.  Snelson was again fastest of all (33.27) despite Taylor entertaining us with the most spectacular tyre-warming routine in the start area.  It is interesting that Jeff Cooper, without any drama at all, was consistently faster off the line in his 360!
Tony Attwood reported a misfire (a fouled plug?) with his GT4 although the times weren't noticeably affected.  Spicer chopped his time down by a second to almost his best ever while Booth did the same, to go faster than ever before. Swift got close to Preece's time while Pauline's 'good luck' omen on her 328's paintwork didn't seem to be working.
With little time to catch our breath we were called up for the final official runs of the day. Snelson went slightly slower, Taylor slightly quicker, and the gap therefore was slightly smaller.  The result, however, was the same, with Dave taking the scratch win.  Tony Attwood aborted his run shortly after the start, fearing he would be unable to make it home with a misfiring GT4.  Iwan therefore decided it best not to take his final run.  Preece found he was unable to get his 360 out of 2nd gear and toured up to the finish causing consternation from the following Mike Spicer who was swiftly catching him up!   Martin Jones was delighted to beat his handicap by 0.03 secs and take second place, with Mark Wibberley easily beating his previous PB to take first.  Swift and Goodwin almost replicated their R1 times in the manner of a super-accurate Rolex watch.
When all the calculations had been done, Championship Co-ordinator Anne Swift declared that Dave Snelson had captured the 20 Championship points from Nick Taylor, with Mike Spicer picking up 3rd spot, and 15.  This result means that, going into the next round at Gurston Down on 16th June, Spicer and Snelson are level-pegging at 83 points apiece.  Exciting stuff!