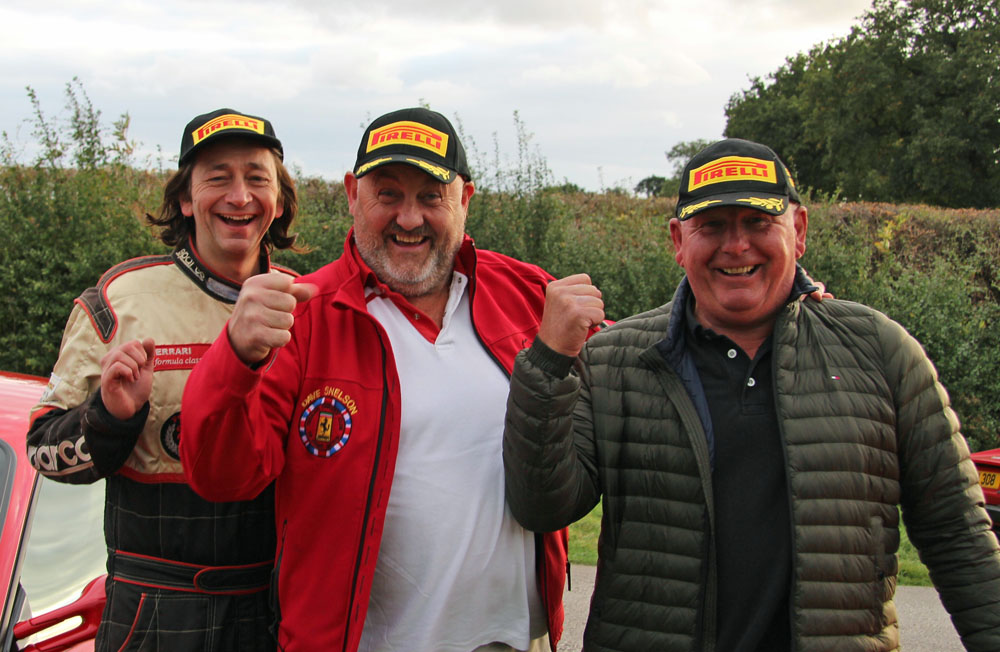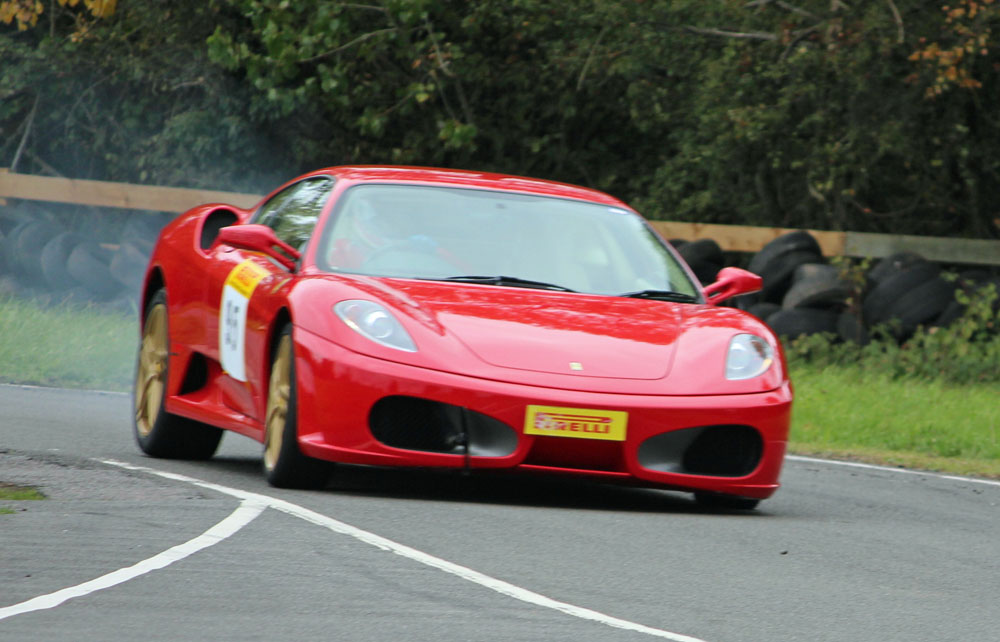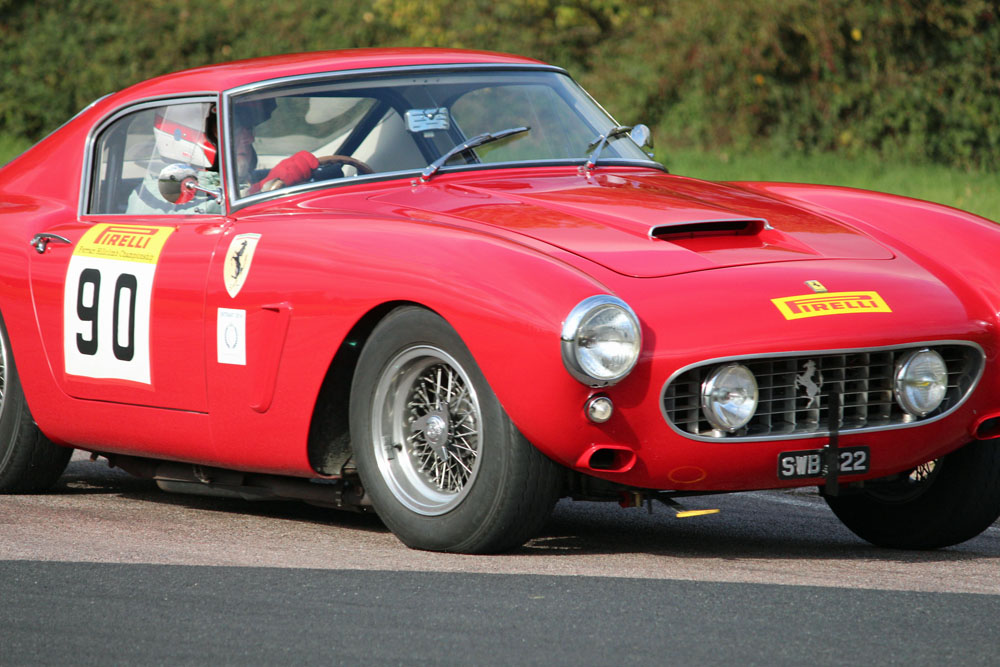 And so to our final event of 2018, the ever popular Figure of 8 sprint at Curborough.
Of the 12 runners listed in the provisional programme, only Bernard van Bunnik was a no-show due to a flat battery. Nick Taylor had, however, managed to get a late entry to keep our class numbers at a dozen. Jeff and Caroline Cooper, now both fully fit, brought out their 360 for the first time this year. It was touch and go, though, as a faulty battery the day before almost side-lined them. Luckily a new battery was tracked down and fitted just in time.  There seems to be a moral here for competitors: make sure you check the Ferrari's electrics well in advance of the event.
Autumn was now upon us and Curborough was distinctly chilly and the track cold. The previous day's event had left an oil trail covered in cement dust around the first left- hander; the Clerk of the Course insisted it would not be a problem.
So the word went out the track was cold with little grip, and our runners duly completed their two practice runs 2.5 to 5 seconds off their previous best times. It seemed the news had not reached Dave Snelson, though, who was only a tenth off his best – perhaps he was using different bits of tarmac to the rest of us. Chris Hitchman was the only other runner to find some grip, being only 1.7 seconds off his best.
A short light shower passed over between P1 and P2 but the track quickly dried and we even saw the sun briefly in the afternoon. We had a good turnout of supporters to cheer us on: the Swifts and Skinners were joined by the Preeces, Richard showing off his recently acquired 430 Scud. It was good to see a previous Scud owner and competitor, John Marshall and wife Wendy arrive. Was he passing on tips about how to drive a Scud on the hills?
Phil Whitehead's F355 was still out of action but he also joined us for the day, as did Richard Dredge with all his hi-tech photographic gear. After lunch at the Curborough diner it was on to the official runs.
First away was Mark Hargreaves, now back in his familiar 308 GT4. His time of 74.79 would be his best of the day, 2.3 seconds off his previous best. Peter Hitchman (430) was a little slower on 75.31 to bring up the rear of the class, again 2.5 seconds off his previous best. Tony Attwood's first run time of 74.10 was also his best of the day and just 1.4 seconds off his previous best. Jon Goodwin, in his splendid 250 SWB, also peaked on the first run with 73.97, 3.1 seconds off his previous best.
Caroline Cooper, in her first event for 2 years, made an excellent drive in the 360 to get within 1 second of her previous best on 73.59. Jeff Cooper was just 2 tenths ahead of Caroline after the first runs but got down to 72.45 on his second, 2.4 seconds off his previous best. Pauline Goodwin took her 328 around in 70.89, only 0.4 seconds off her previous best and enough for 13 points. Tony Attwood, however, had scored 12 points which was enough for third place in the Championship when dropped scores were taken into account.
Paul Booth had a bad day in his 458 Spider, going a little slower on every run, his best time being 70.87, 3.5 seconds off his previous best. In his first year of competition he has made a good showing, but while learning each new track is held back by the 4.5% PEP tariff which applies to his car.
Brian Jackson had brought out his California T this time and like most others was not finding much grip. His second run time of 69.61 was 2.4 seconds off his previous best, but the 11 points scored were enough to secure second place in the Championship and secure the Essex Challenge Cup.
Chris Hitchman in his F355 got down to 67.46 on his second run, just 0.3 second off his previous best and enough for 3rd in class and fifth in the Championship. Nick Taylor was another struggling for adhesion in his 430, 66.63 being 2.5 seconds off his previous best and netting him 2nd in class. Dave Snelson had no such problems, his time of 64.80 was 0.17 seconds quicker than his time here last year and easily enough for the class win and 20 points. This perhaps shows why he is the champion for the second year in succession.
No beer tent unfortunately at Curborough for an end of season drink, but Pauline Goodwin kindly provided a delicious fruit cake which was shared around to competitors and marshals alike. And Richard Dredge was on hand for the obligatory group photo to bring the day and the 2018 eason to an end.