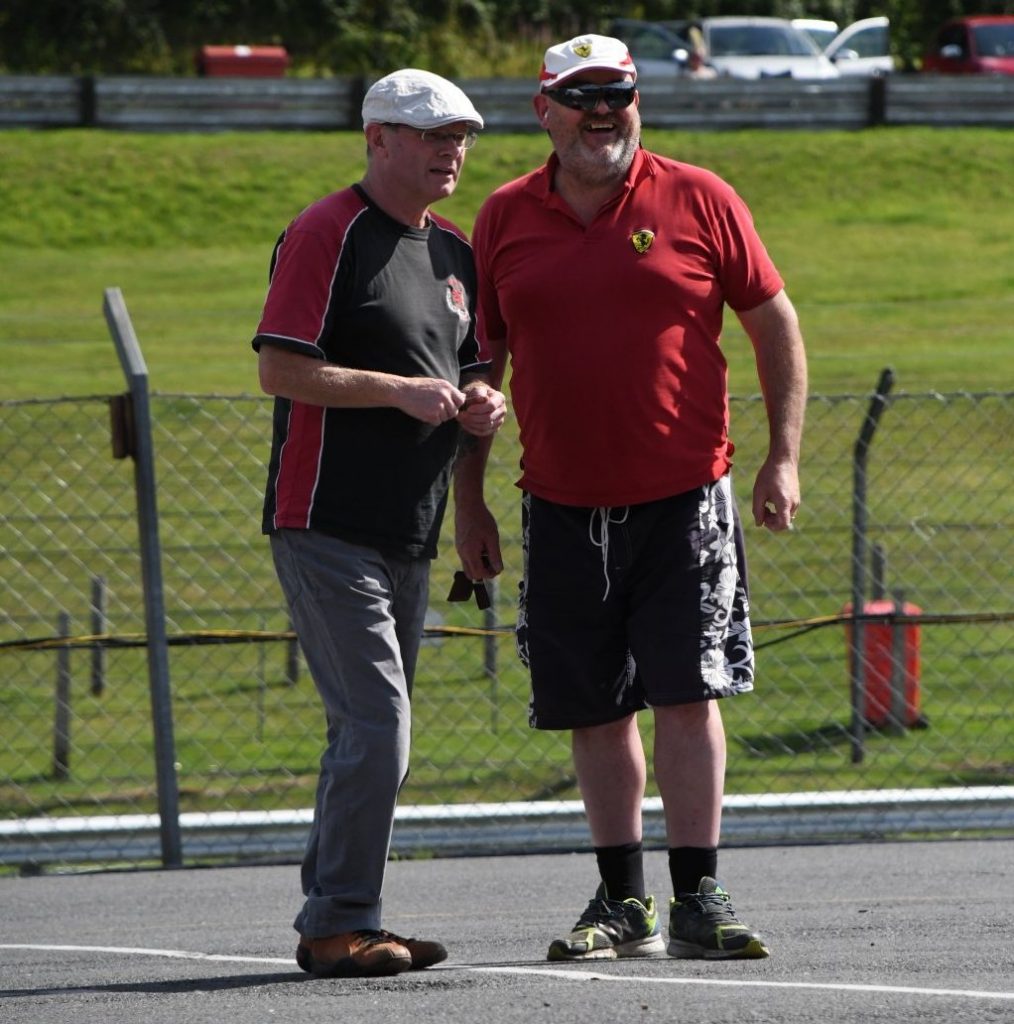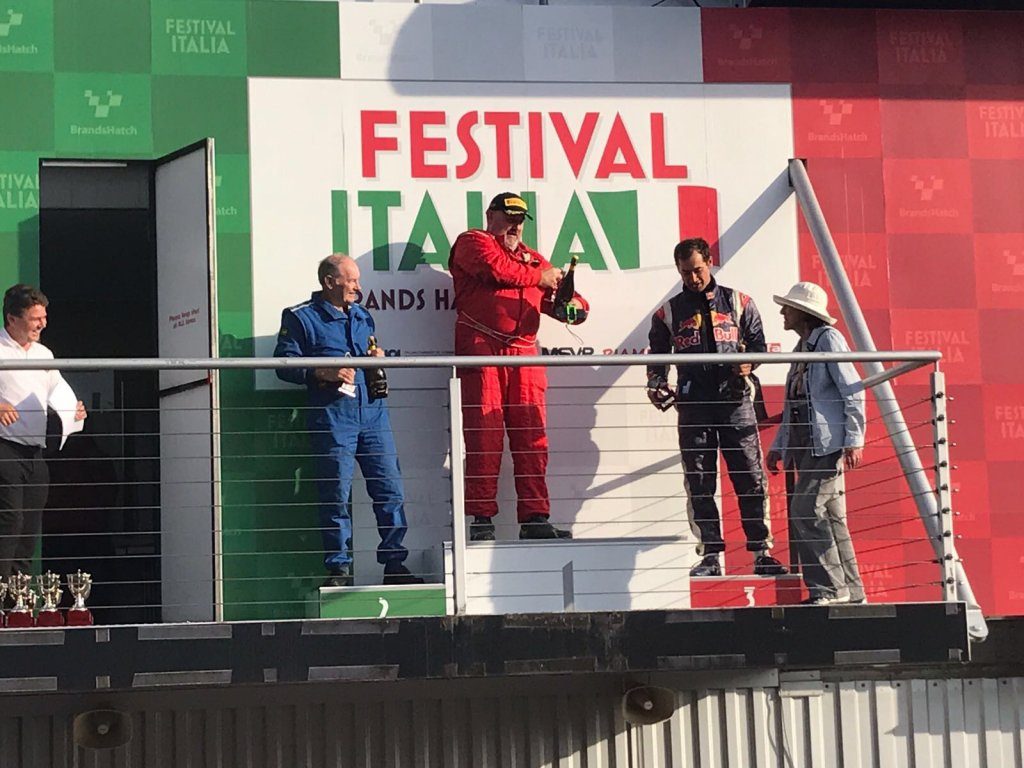 Round nine of our championship at Brands Hatch was as last year, part of the Festival Italia shared with our Classic circuit racing cousin. Sadly, numbers were down at just seven. In saying that it was good to see Geoff Cooper back who has been nursing wife and fellow competitor Caroline after a serious horse-riding accident. I must remind her that cars are much safer. But seriously, we all wish her a speedy recovery.
We appeared to be somewhat of an afterthought at this event with our practice being the first on the agenda and our officially timed runs nearly 8 hours later at approaching 6pm.
First practice and we were all delighted to see Brian Jackson fastest but, bizarrely he was shown as being second fastest on the timesheets despite having a faster time than the hard trying Dave Snelson. Spicer was third followed by an on-form Juan Moreno who, of course, has considerable on circuit experience with his karting and his single seater Formula Renault or was it a Renault Formula 1? Well, one of the two………. Cooper, Hargreaves and Attwood followed in that order.
Second practice bought Snelson ahead of Jackson and Moreno ahead of Spicer; Attwood ahead of Hargreaves.
The hillclimbers then retired to overlook Cooper Straight (probably named after Geoff and Caroline) to watch the practice for the Ferrari Classic Series. We, of course, were all cheering for previous PFHC double champion, Chris Butler who is, these days going extremely well in the much missed Richard Allen's 328 'rat' car.
Then, we all noticed that, incredibly, the timing beam for our sprint had been positioned on Cooper Straight 150 metres after the chequered flag so we were off the throttle 150 metres too early – a shambles to say the least. Fortunately, the intervention of Mrs Swift made the organisers move it in short order!
So, after the aforementioned 8 hour wait the official runs started but the anticipated headlamps were not needed! Actually, once the official runs started it was efficiently run; one run straight after the other so we all benefitted from warm tyres on the second run, in particular Snelson who had a re-run after Attwood decided to check out the kitty litter on the outside of Paddock Hill Bend, something he repeated on his second run this time venturing further in and giving Snelson another timed run although this time he was a little slower. To sum up then, a very impressive victory for Snelson massively quicker than anyone else setting a new record (held by Richard Prior from 2016) and taking the 20 points. Jackson was second and Moreno was third; all three enjoyed a prize-giving on the podium with trophies and Prosecco! Spicer took a barely deserved 17 points and Moreno 15 points.
We looked forward to a better entry at Curborough. Can Nick Taylor put a stop to the points gathering of Snelson or has he got it in the bag?