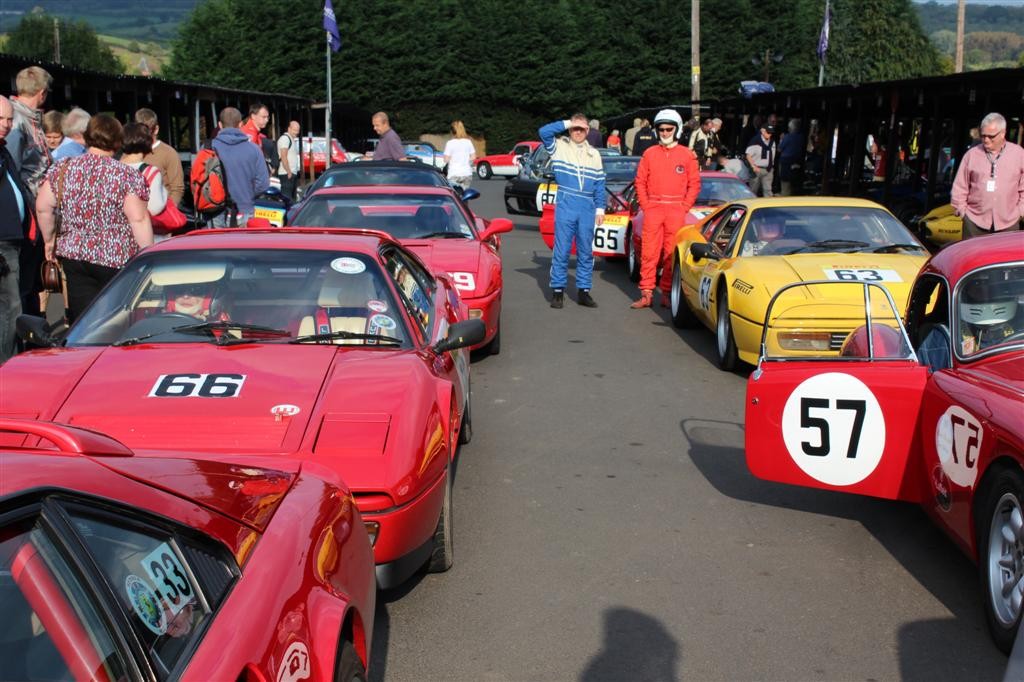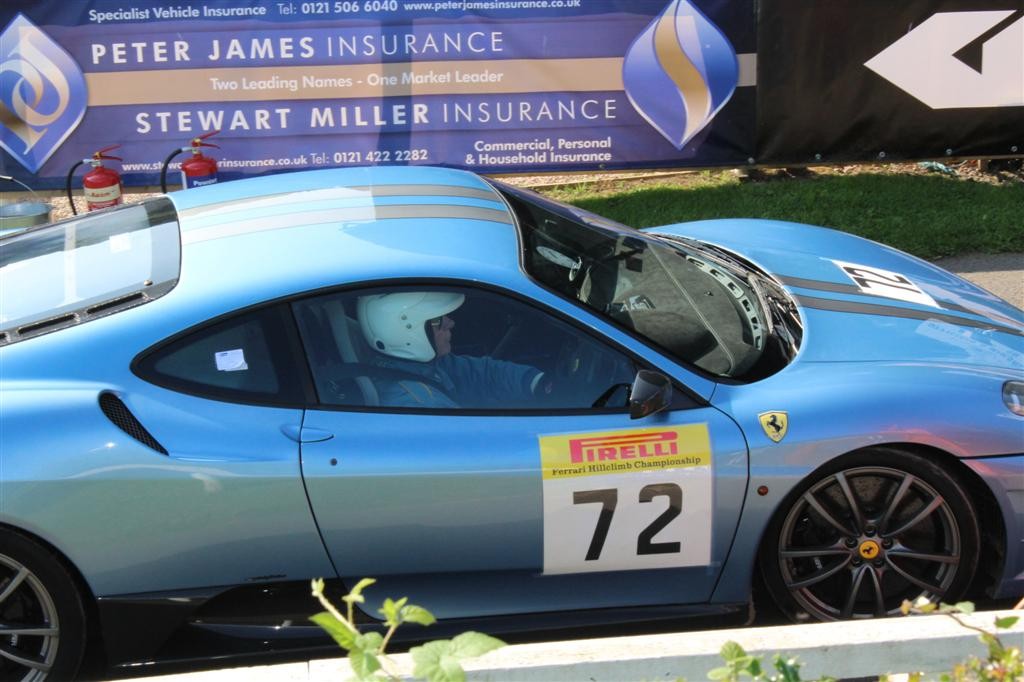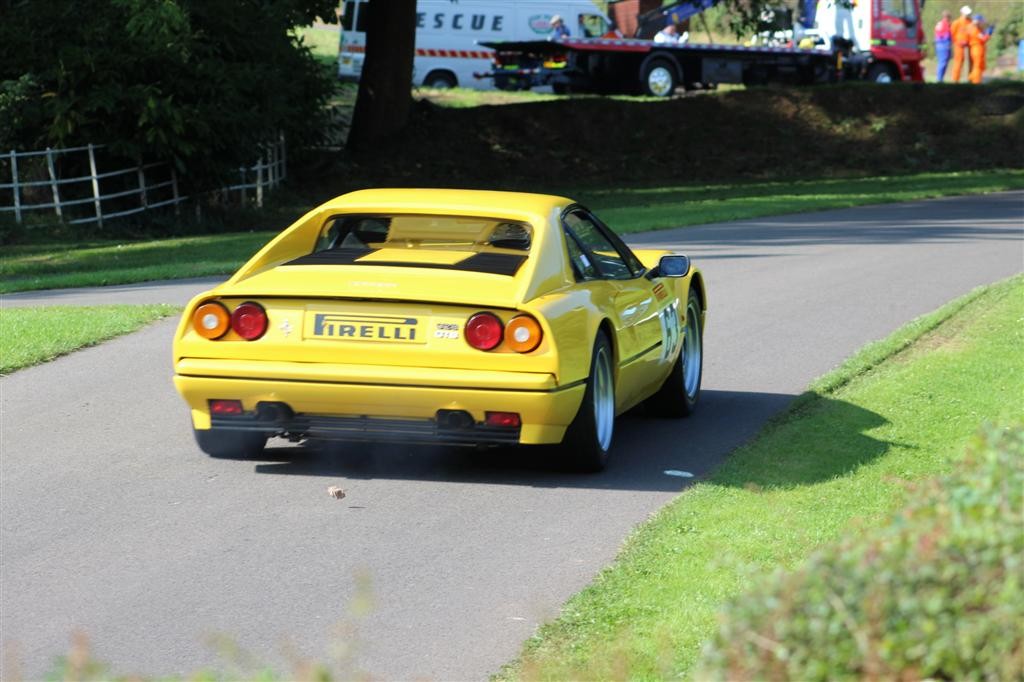 Shelsley Walsh hillclimb on a fine sunny day is a glorious place to be. With its paddock steeped in history and virtually unchanged in appearance over so many years – the hill is the world's oldest motor sport venue at 110 years of age – it is a great privilege and a pleasure to take part here.
The weather gods were on our side and Sunday, 21st September was especially nice, with the autumn sunshine filtering through the trees throughout the day.
The Ferrari class consisted of 11 cars – it should have been a dozen but Phil Whitehead's F355 was an absentee after one of its exhaust manifolds split, a fairly common ailment with these tipos.
The nice thing about Shelsley is that practice can be taken at a time to suit the competitor, so that those of us who have long distances to travel can avoid an overnight stay for a one-day event. There was at least one Ferrari running therefore in every practice group during the morning.
John Marshall, the class record holder here at 32.98secs, signalled his intentions by setting the quickest time in P2 with a resounding 33.17 in his 430 Scuderia. Nick Taylor (430) wasn't far behind at 34.03, just half a second ahead of the uncrowned 2014 champion Richard Prior in his F355. Mike Spicer, who is having a fantastic season, was the best of the rest, rocketing up the hill in his bright yellow 328 in 36.33. The Attwoods, father Tony and son Iwan, were having their first experiences of Shelsley in their shared dark plum 308GT4. Pauline Goodwin was using her 'race' 328GTB, fitted with 17in Speedline wheels and Pirelli Rosso rubber.
The afternoon competitive runs for the Ferraris were a bit intermittent as cars from other classes fell off the tarmac and into the scenery. However, once we got going Prior put in a useful banker of 34.33 which was quickly eclipsed by the 430s of Taylor (33.88) and Marshall (32.83). John's time bettered his own previous record time by 0.15 seconds. Although thwarted by an errant yellow balloon flying low over the start line (necessitating a re-run) Spicer posted 35.58, which gave promise to gain good Championship points, and rival Shaun Smith in his similar but bright red machine made a useful improvement on his earlier times.
Your scribe, despite a couple of errors, also improved his time (36.78) just ahead of Mark Wibberley's beautifully presented 360 Spider. Wendy Marshall put her 328 a soupcon ahead of Pauline G's similar model in the battle of the ladies (40.15 and 40.26 respectively) while Tony Attwood was a couple of seconds ahead of Iwan.
At this stage Richard Prior's battery gave cause for concern. It had insufficient juice to turn over the starter motor and Richard had to rely on a few volunteers to push his 355 into life.
The track temperature was a little lower for the second runs. Both Marshall and Taylor went slower but Prior screamed up a bit quicker (33.52) to capture the precious 20 Championship points as well as second place overall.
Spicer went even faster than before to add 15 points to his tally and, importantly, outflank Smith by a whole second. Swift might have taken a Rolex award for consistency (had there been one) by almost replicating his first run time and splits, keeping just ahead of the Wibberley 360.
Wendy made sure of the Ladies award (again had there been one) by recording a sub-40 second time, which put her ahead of the Attwoods' GT4. Shaun Smith was the handicap winner from Mark Wibberley, both drivers beating their previous PBs.