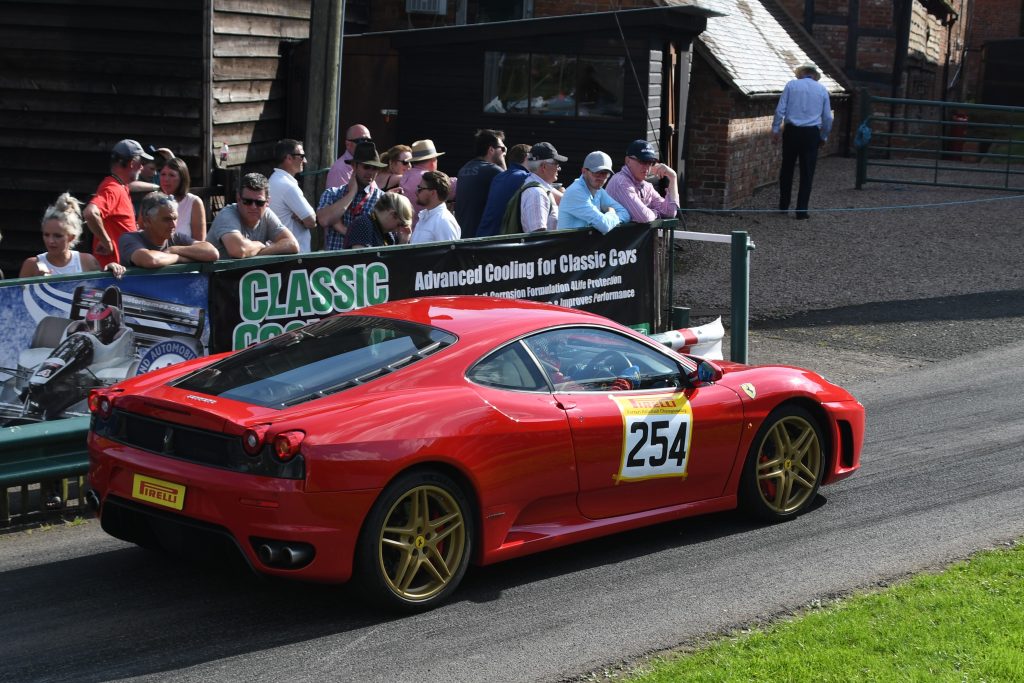 "Damp in the Esses". This has become an unwelcome cliché at Shelsley, but not on our first visit of the year to the famous venue. The weather in fact was the opposite of the previous weekend at Prescott which, of course, was delayed due to the heavy mist.
Some of the eleven competitors were slightly relieved when perpetual scratch winner Dave Snelson was late for first practice but, as ever, he was to have the last laugh as he was put in a later batch and comfortably set fastest time. Most others were slightly off their usual pace but Mark Wibberley, who always goes well here, looked useful. In second practice Goodwin (J), Spicer, Whitehead, Preece, Wibberley and, of course, Dave made good improvements. Particular mention must be made of our new man Paul Booth who achieved the biggest reduction and crossing the finish line at 99 mph, which is one of the fastest ever in our cars.
First racing runs and the track conditions and temperatures were at their best of the day with the day's quickest four putting down their fastest times on this run. Dave Snelson set the bench mark as expected with a highly creditable 33.79. Considering this was only the second time Dave had competed here this was really rather good! (Apart from an occasional Shelsley Hillclimb School – Ed.)
Mike Spicer was lucky to be ahead of the usually quicker Phil Whitehead, who was on an off day. Mark kept up his good form ahead of Paul Booth who made yet another improvement in the 458, which was attracting nearly as much paddock attention as Gooder's short wheelbase. Richard Preece, usually in the 35's here was slightly away from his usual ("Could do better" as I'm sure his school report never said) but Shelsley is not an easy place to be consistent at. John Swift was also a little away from his PB.
Tony Attwood was actually very close to his but was hampered by a small misfire which was confirmed by the commentator at Crossing. Pauline Goodwin, still waiting for new tyres, was off her usual pace. Husband Jon who, of course, held the Ferrari record here for some years did a sterling job in the none-too-easy but glorious SWB recreation. Jon has not been here for a few years but the crowd and commentators alike were glad he had made the effort!
Second fastest 0-64 ft of the day went to Peter Rogerson, slightly slower than he normally is in the lower reaches of the hill but one of the quicker over the finish line at 88 mph.
The second competitive run was delayed when a competitor in a previous class driving a 500 hp Mini (yes, really) dropped oil in the Esses. This seemed to slow the top four but the next four cars went faster.
So that was it on this baking hot Sunday or so Phil Whitehead thought but his 355 refused to start of the top having to be push started. He drove straight home and missed out on a well-earned drink in the bar. Poor Dave Snelson must surely have used all his pocket money over the past season and a half.