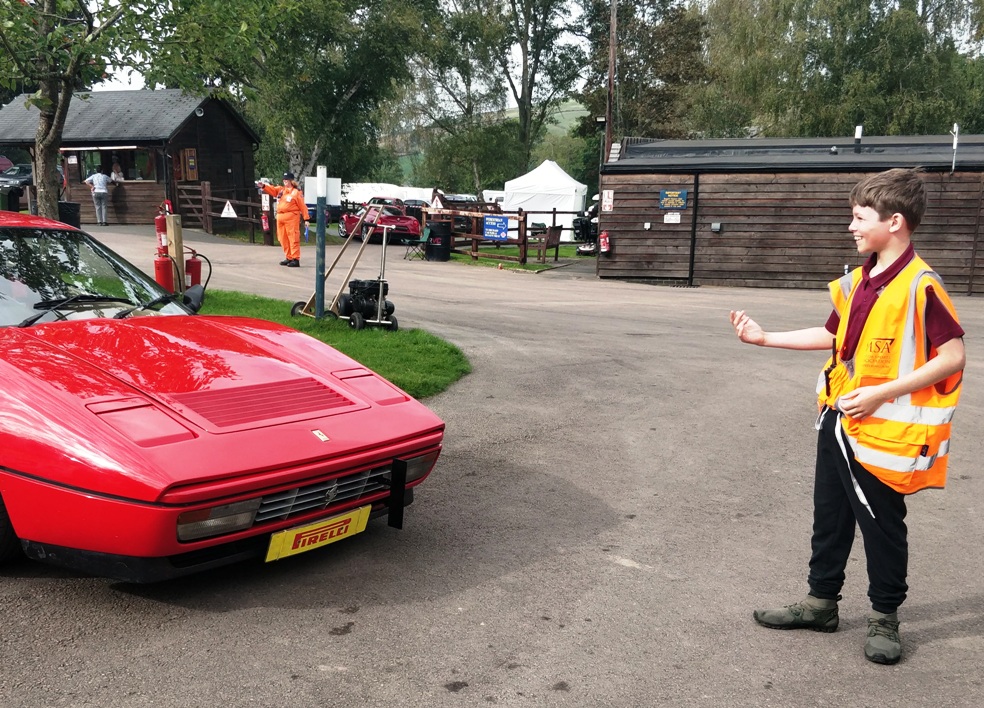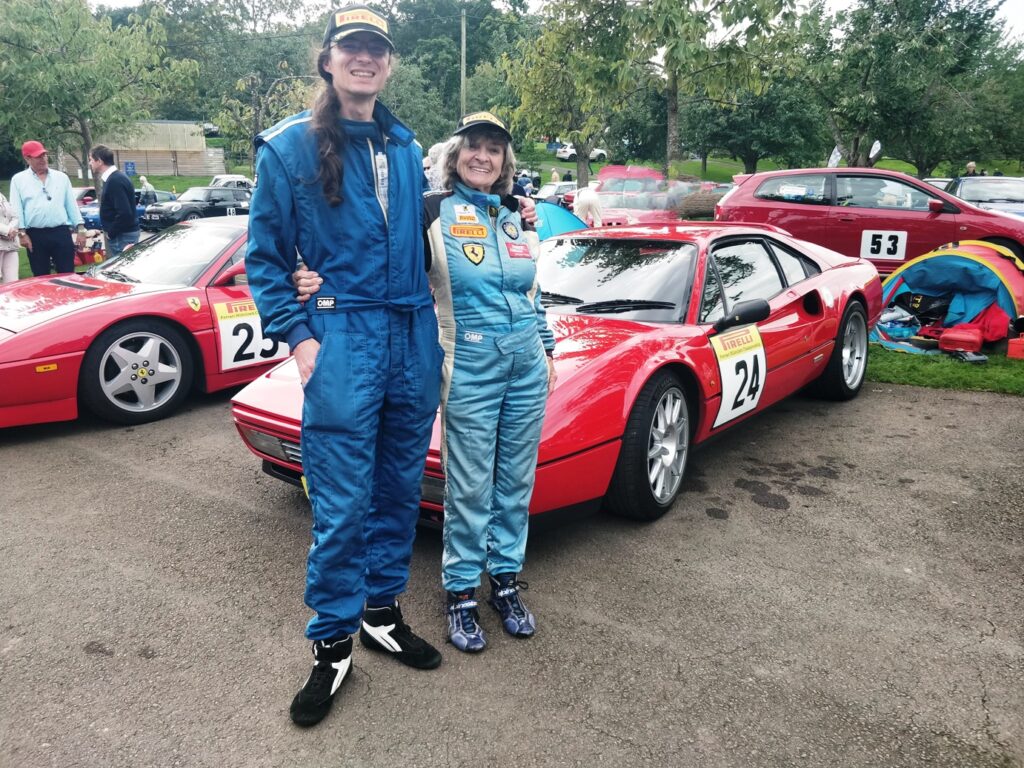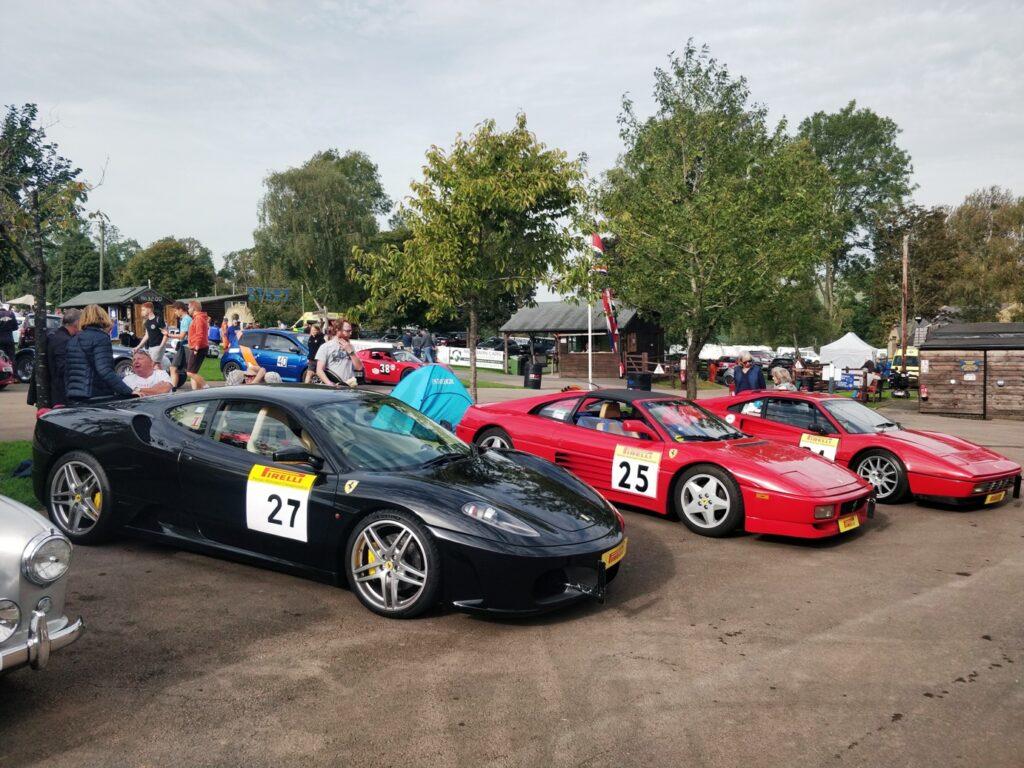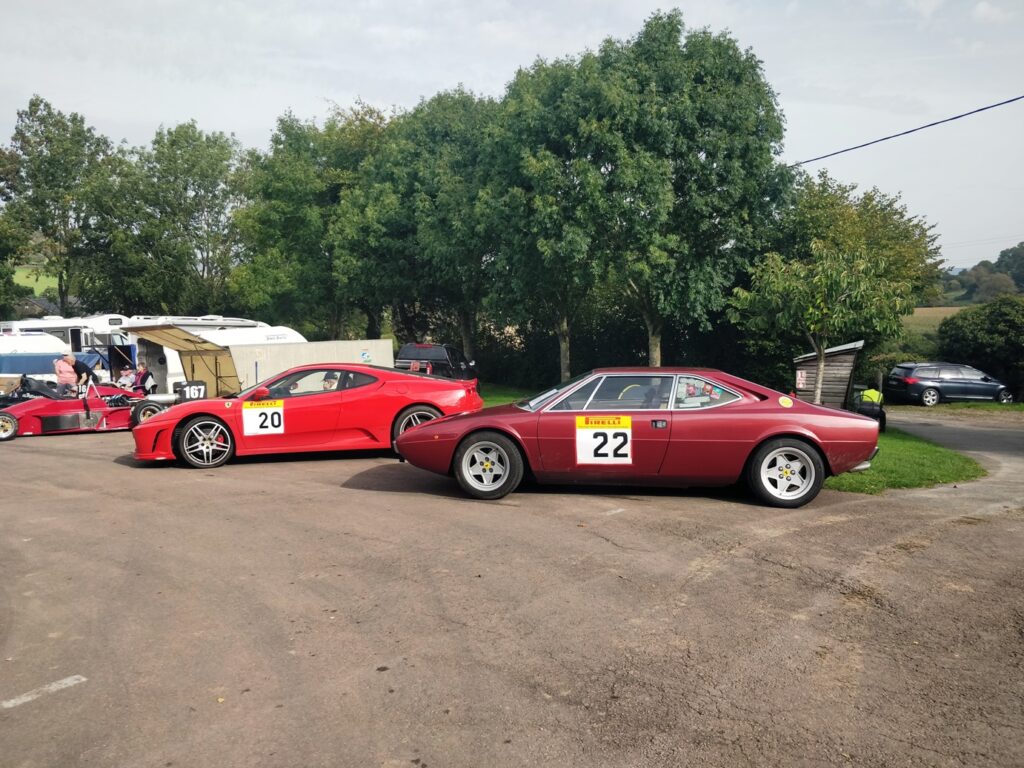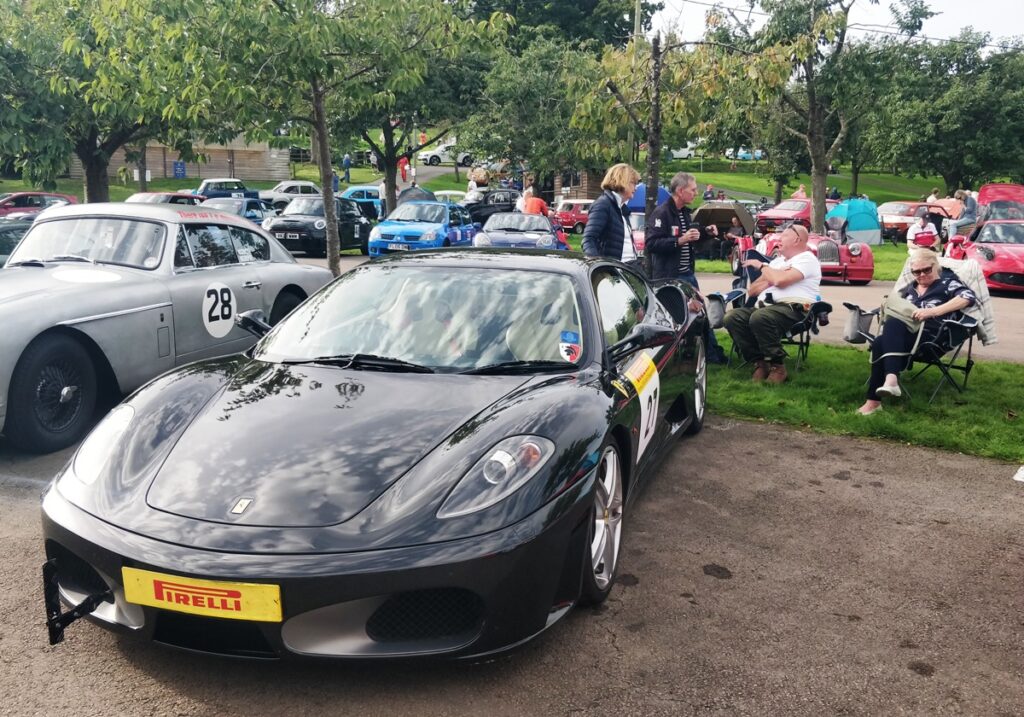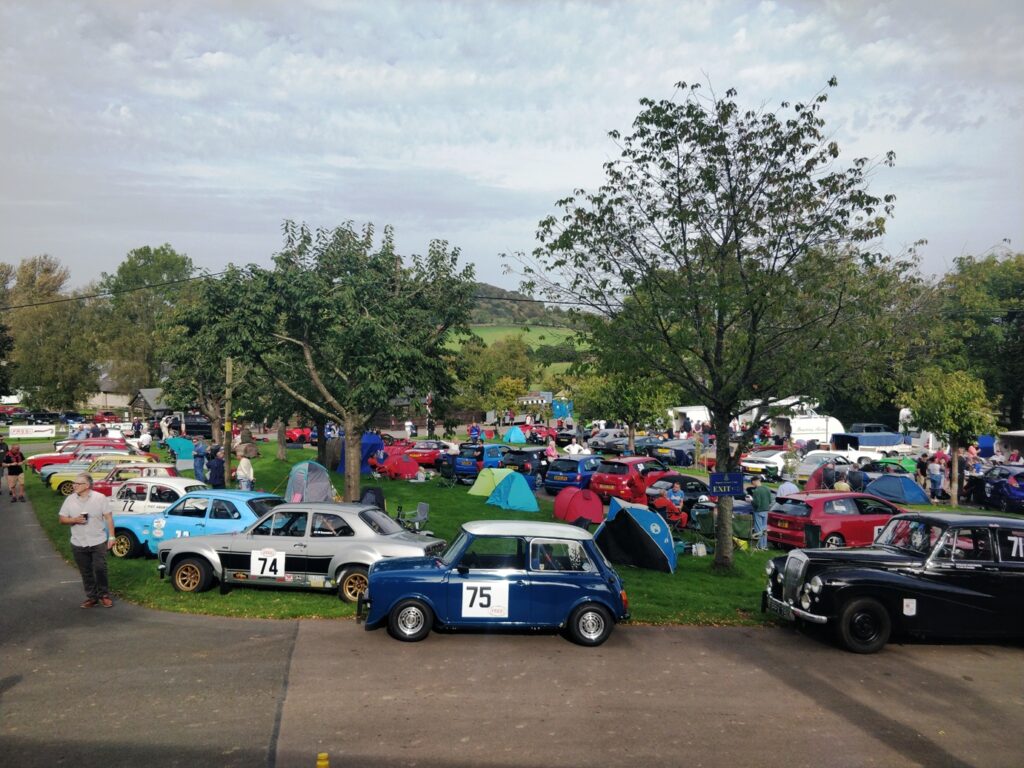 I must say I feel honoured to have been asked to provide the report of the final day of the 2023 FOC Hill Climb Championship. To be honest though, it is with some trepidation, I just hope it's as entertaining as previous reports. There were a grand total of six participants in 5 tipos' at Prescott on the day so it all went by quite quickly – or so we hoped.
The weather reports predicted an unseasonably warm day ahead so it augured well for some great end of term performances. With the Championship in the balance it was down to the line between Pauling Goodwin and Iwan Attwood with just 5 points separating them at the start of the day. It could go either way.
Scrutineering started bright and early and as the Ferrari cadre were to lead off on the days first practice run, all checks were completed promptly in the paddock.
Being first away meant everyone needed to take care at the start and on the rest of the hill due to the morning's moisture still being on the track until it had dried off, and some rubber had been put down. As a consequence there was a bit of slithering and sliding away from the start at first practice and nearly everyone recorded a slower first 64 feet than usual. Your scribe in a 348ts was fastest away from the start line but crossed the finish line at 59.37. Iwan Attwood recorded a 57.37 behind Nick Taylor with 52.69, Pauline Goodwins 60.68 matched by Chris Hitchman who was taking the hill for the very first time. So it was game on.
Second practice promised to provide more realistic timings as the track had come into better condition after the rest of the field had run completing their first practice. Starting 64 feet times were much improved with Nick leading the way with 2.56 followed by your scribe and Pauline.
Final finish times were headed by Nick in his F430 with 49.95, an improvement of 2.74 seconds. Your scribe managed to achieve a personal best of 55.85 just ahead of Iwan in the Dino 308GT4 followed by Pauline on 59.32, Chris and Peter Hitchman were close behind.
The weather was still holding and it looked like we might get our first timed run in before lunch but it wasn't to be. After our break for lunch we were first off again, trouble was there had been a spill of motor oil along the start straight and underneath the bridge and part round towards the first bend "Orchard". The spill had been cement dusted off but it was clear everyone was going to take this on board with careful anticipation of their lines. So it was heads down and a Championship to be decided.
Chris in the shared F430 was first up recording 57.07, a great improvement on his practice times as he learned the layout. Iwan followed, capitalising on his great start by registering 55.24. Then it was the Champion in waiting's turn, who said that she felt like a wet lettuce under the day's pressure. Beating Iwans start in her red 328 back up steed she crossed the finish in 56.60, so it really was game on. Your scribe was next up, made a great start over the first 64ft, but managed to under steer the exit of "Ettore's" taking to the gravel on the left hand side before the "Crossover" just for a moment before going down to the "Pardon" uphill hairpin. Even trying to make up for the error the resulting time was in excess of the days new PB – oops. Nick followed on and was definitely not perturbed by the cement dust, he made a great start off the line with 2.49 to the 64 feet marker and made a masterful and rapid accent to set the pace for the day at 49.40 and look good for 20 points. Peter Hitchman had improved on his practice times too.
So it was all to play for on the first official – and as it transpired – final run of the season. Chris now fully up to speed on his first time at Prescott recorded an excellent 55.11.  Iwan then set a blistering PB of 54.94 putting him in a position to potentially haul away 17 points in the Championship. If Pauline who ran next had a failed run it would be a shared Championship. But with a previous PB of 52.17 it looked as though there would no doubt about the result, if the formbook was to play out. Pauline shot of the line with a good sprint making it to the top in 57.32 putting her behind Iwan Attwood. Your scribe only managed to slightly better the first run but her time ensured Pauline took third place on scratch overall. Nick had a gear box problem on the way up but still made it across the line with a 55.86.
After our second run everything went downhill, rather than uphill….. red flags galore and to top it all a damaged Armco safety barrier, the barrier took the impact and the driver emerged unscathed, but repairs couldn't be made in time which brought the whole proceedings to an abrupt end. The organisers decided positions would be decided and declared based on competitor's first timed runs only.
It was at this point the calculations were frantically made to confirm the winner of the day and the 2023 FOC Hillclimb Champion based on the first (and only) timed Competition runs.
The days scratch winner was therefore Nick followed by Iwan in second and Pauline in third place. Of course we all wanted confirmation of the championship. With PEP's and best of eight rounds points to calculate we had our first lady to take the FOC Hill Climb Championship, Pauline Goodwin, who was hailed as the deserved 2023 Champion with 132 points, followed by Iwan Attwood on 128 points who beat his father Tony Atwood into third place on 125 points. It couldn't have been much closer!
There was not a soul amongst us who thought any winner could have deserved it more. The new FOC Hillclimb Champion provided a round of drinks and crisps for all and the day ended on a high with balmy, almost summer evening weather. Well done everyone who competed this season making it a brilliant year.