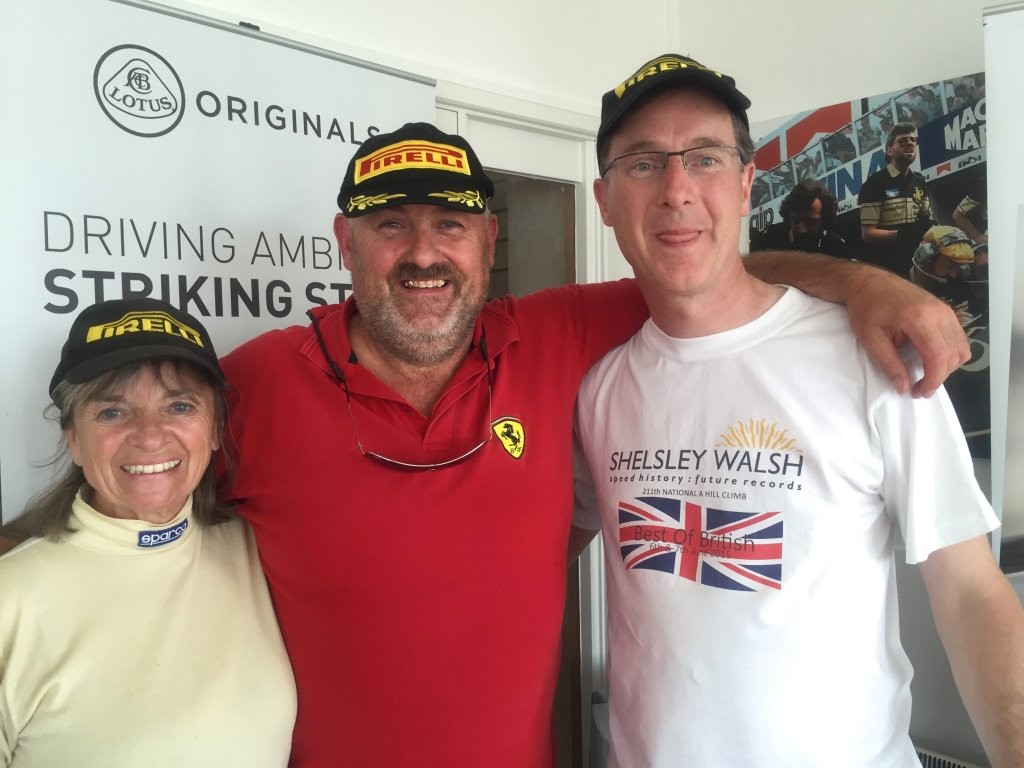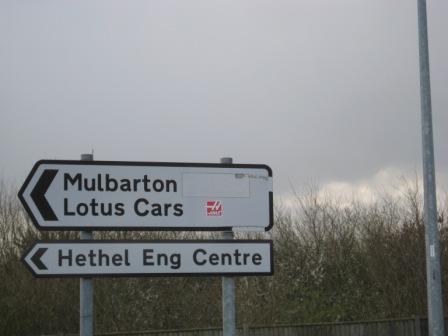 33.52 secs, 36.49, 49.04, 66.85, 66.77, 82.51 and 142.64 – all winning times this season in the PFHC. Spot the odd one out ? The one with almost two and a half minutes on track – that'll be Round 10 at Hethel.
It's certainly a very testing experience on the superb fine Norfolk tarmac and impeccable run-off where Lotus used to test their F1 cars. The organisers had inserted two extra chicanes to slow matters down, plus the half roundabout, but even so the Ferraris were clearing 130mph on the long back straight. The featureless trackside did make braking points hard to assess, despite 50 and 100yd markers, though all our class, none of which sported Rosso paintwork, managed to get round the obstacles safely.
Weather conditions were just like day one at Loton – perfect, in other words, with adhesion improving on the later part of runs as tyres warmed to match the sticky tarmac. We used one and a third circuits of the track so there was time to think as you drove, a rare luxury at other venues where corners come up thick and fast. It was a bit like driving Silverstone I thought. The width of the track allowed experimentation with lines, though conversely first practice times showed the lack of an obvious way to go and subsequent improvements were dramatic.
The paddock was tightly packed with the usual marques, and naturally the very strong Lotus contingent included some wonderful 1970's single seaters which were very quick indeed. The long wait to start though, cooking in fireproofs and race suit, was distinctly uncomfortable. And no ice cream van.
So, first practice saw Dave Snelson in his F430 lay down a 147.29 – yes, a smidge off two and half minutes, with Pauline Goodwin, this week in her California, more suited to the expanses of the venue, just over 5 seconds slower. Your reporter truly took it easy, feeling my way round in 170.34. As we'd only walked half the track this seemed sensible, and although PG had been here before, Dave hadn't, but attacked in his usual way.
Second practice saw general improvement, 5 seconds for Dave, 11/100ths for Pauline and a staggering 13 seconds for me. I did mention I had virtually groped my way round.. The all important first timed run saw the running order unchanged, with Dave 24/100ths down at 142.64, Pauline faster at 150.96 and myself improving by a little more to 154.82.
This left in reality a battle for second place on the podium, and unbeknownst to me, Paulines hoped for (by her at least) dip under the 150 level was duly achieved by 19/100ths. I knew I had to go fast, but tried too hard, coming in too hot at the first hairpin and losing time regaining pace and direction. Shame, as the rest of the lap was probably 3-4 seconds faster but I ended up at 155.03. Dave was actually slower too at 144.07, with a sideways drift round the first hairpin losing him time, but his T1 time gaining the scratch win and 20 points. Pauline took second on scratch and 17 points, and I was delighted with my first podium and 15 valuable points.
There's no doubt it's a great place to have driven, initially quite scary due to the obvious speed but confidence mounts with each run, and if we get the chance again, more competitors should come and enjoy these fine facilities. Unfortunately due to Lotus restrictions we can't publish any on track pictures to give a better flavour, but our podium picture shows some happy competitors about to leave early, as for once we weren't the last class to run.