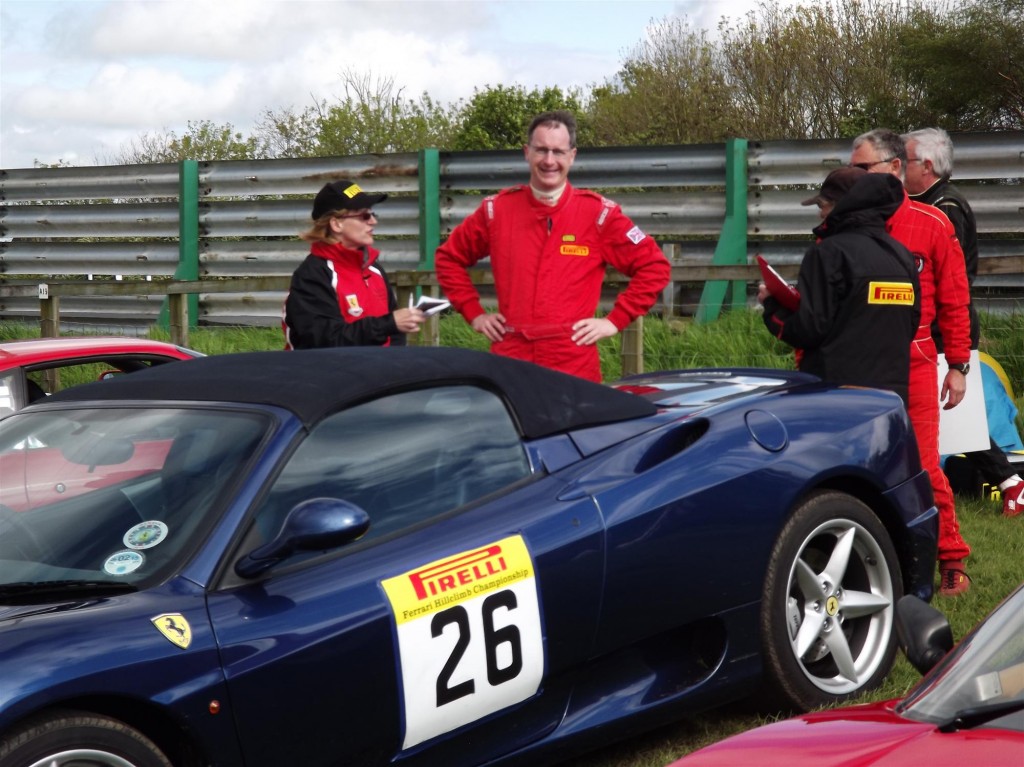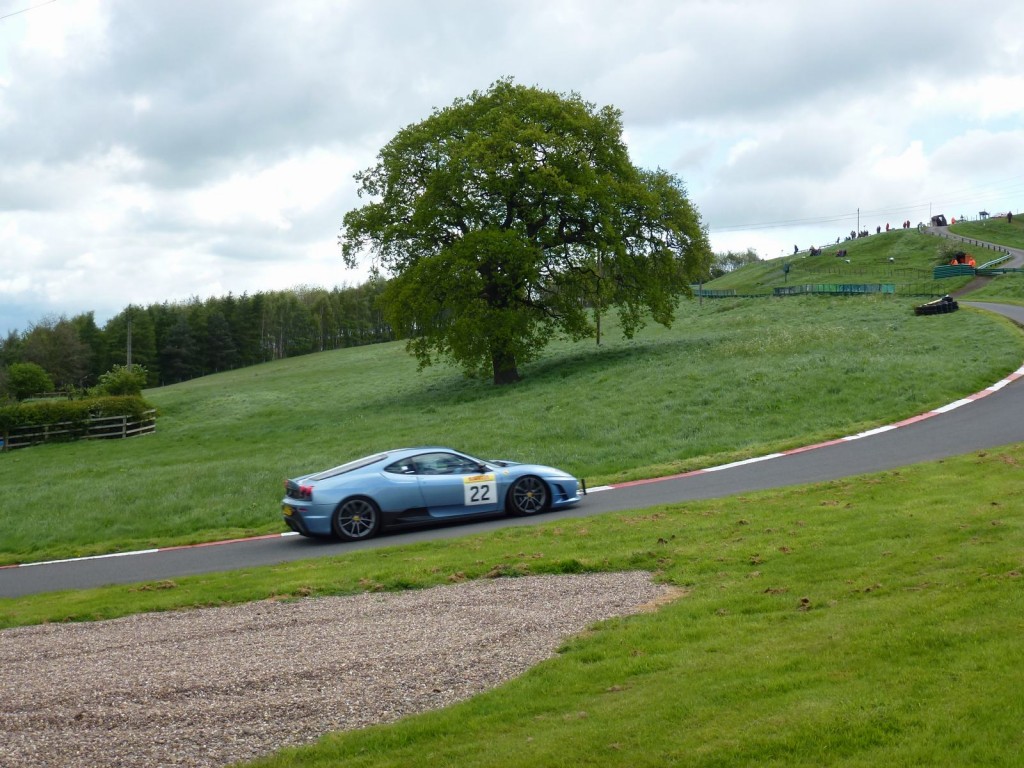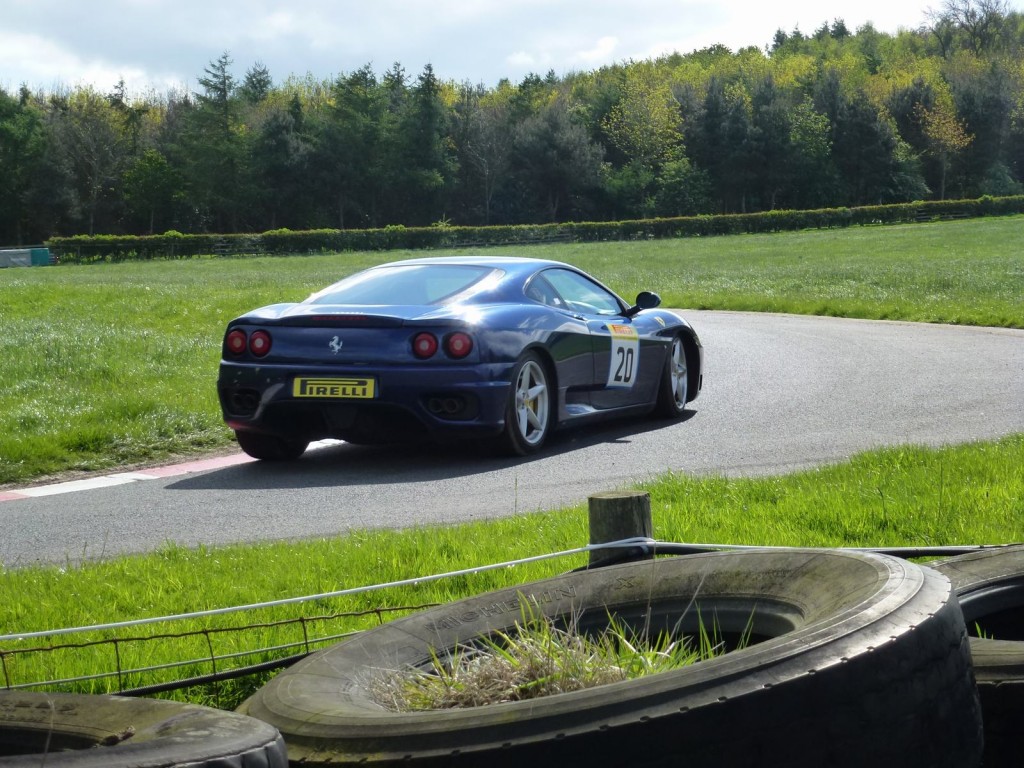 Our first double-header of the year at Harewood saw a smaller entry than we are used to at this popular Yorkshire venue. Several of our regulars, including a couple of the front runners, had inexplicably chosen to take themselves off to Monaco for the Historique meeting, foregoing the delights of Harewood in May.
This left us with just 14 drivers, which reduced to 13 when Lorraine Hitchman suffered wiper failure on her 328 on the way to Harewood. The car was returned home and swapped for a Porsche 911 C4S, which, after some fees had been paid to BARC, enabled Lorraine to use the car at Sunday's meeting in the road-going class.
The repairs to Jeff Cooper's 355 which failed at North Weald were still in limbo, so his trusty 360 was pressed into service. John Marshall brought along his newly acquired 430 Scud, but it was running on six year old P Zero Corsa's so he was not expecting any record breaking times.
Others Pirelli shod were the 360's of Hitchman, Cooper and Rogerson, plus the 355s of Swift, Preece and Allen. The rest were on Bridgestone's except Jackson's 308, only Toyo making a suitable tyre for his 15" rims.
The Ferrari's were first away when practice started on a damp track, although some of our cars did not take their runs until maybe 25 minutes later by which time a dry line had appeared. So nothing was to be gleaned from comparing these times.
We had a dry track for P2 and this is where everyone set their best times, just before a shower arrived for the later classes to contend with.
With a smallish overall entry the first competitive runs were taken in the dry before the lunch break. Richard Allen was the only one to break to 70 sec barrier with a 69.38 in his 355. Phil Whitehead chased hard to a 70.87 time, then it was Shaun Smith pushing his 328 up in 71.60 to fend off Richard Preece who clocked 71.97. Jackson, Swift and Wibberley were next all in the 72's.
Chris Hitchman missed this session as he accompanied Lorraine back to Litchfield on car swapping duties. He did arrive in time to take part in the afternoon runs.
After a lunchtime shower the track was damp for the second runs, so no one managed to improve on their morning times.
James Spicer, running his Westfield here while dad was in Monaco, was a little too ambitious at Quarry and had an off which deranged the front suspension. As his car was recovered there was an almighty thunderstorm which halted the meeting for 20 minutes or so.
The track was almost dry for the third runs but not too grippy and again no one could quite match their first run times. Chris Hitchman was the only exception and put in his best run of 73.36 sharing Peter's 360. So that was it, results were based on mostly the first run times.
Richard Allen and Phil Whitehead in 355s took the first two slots while Shaun Smith put in an excellent drive to get his 328 into 3rdon scratch.
When PEP's were applied it was Jackson's 308 who took the 20 points, leaving Allen with 17 and Smith just a tenth further back on 15.

Not a lot of glinting in the paddock