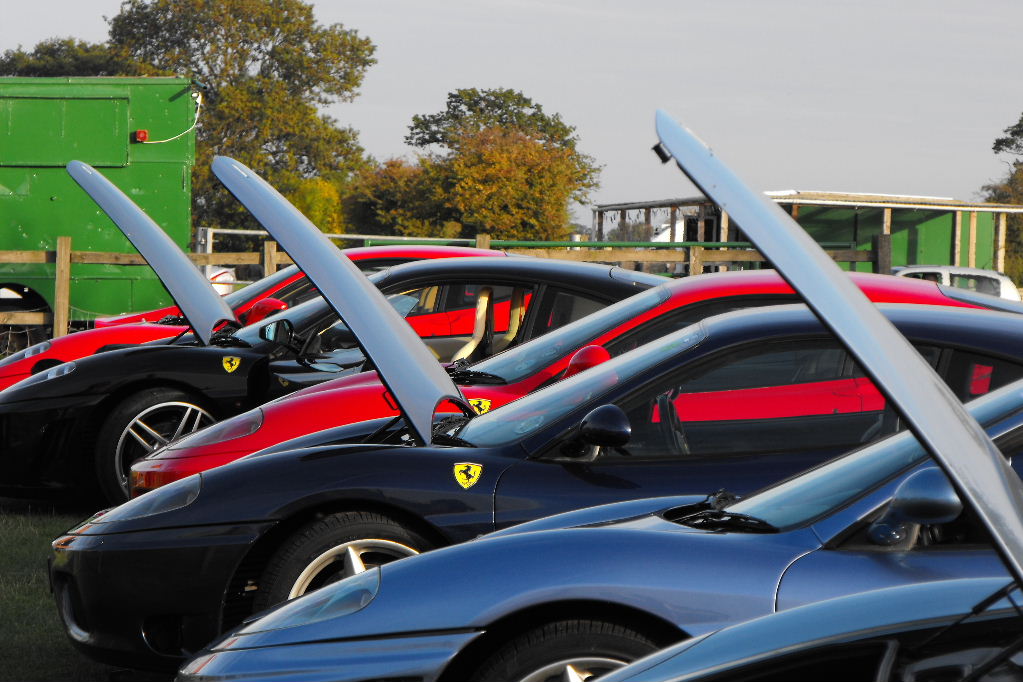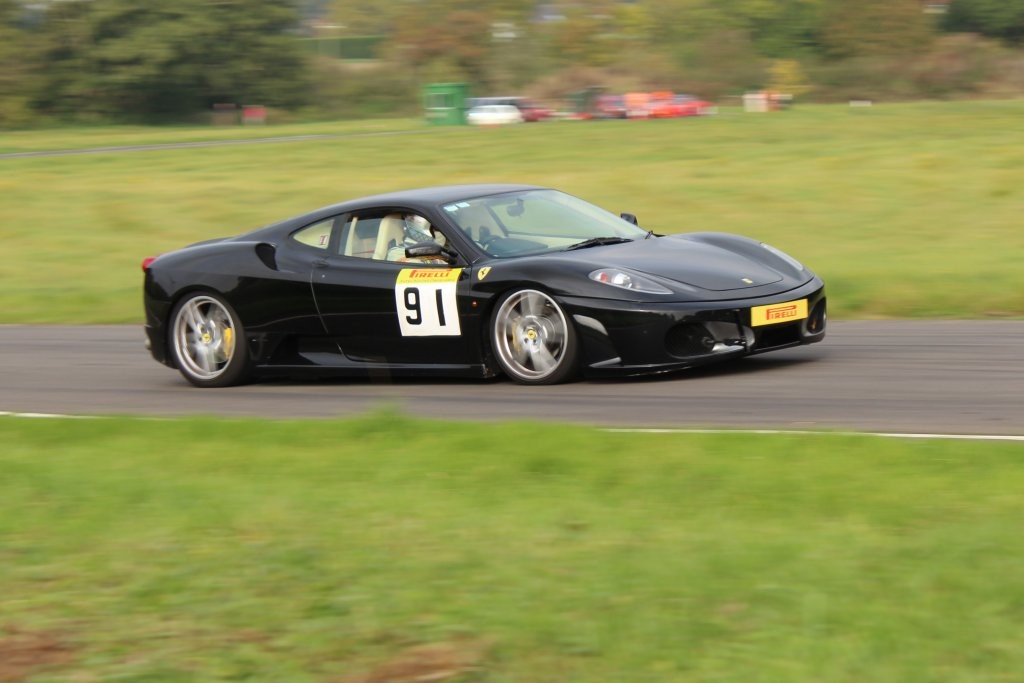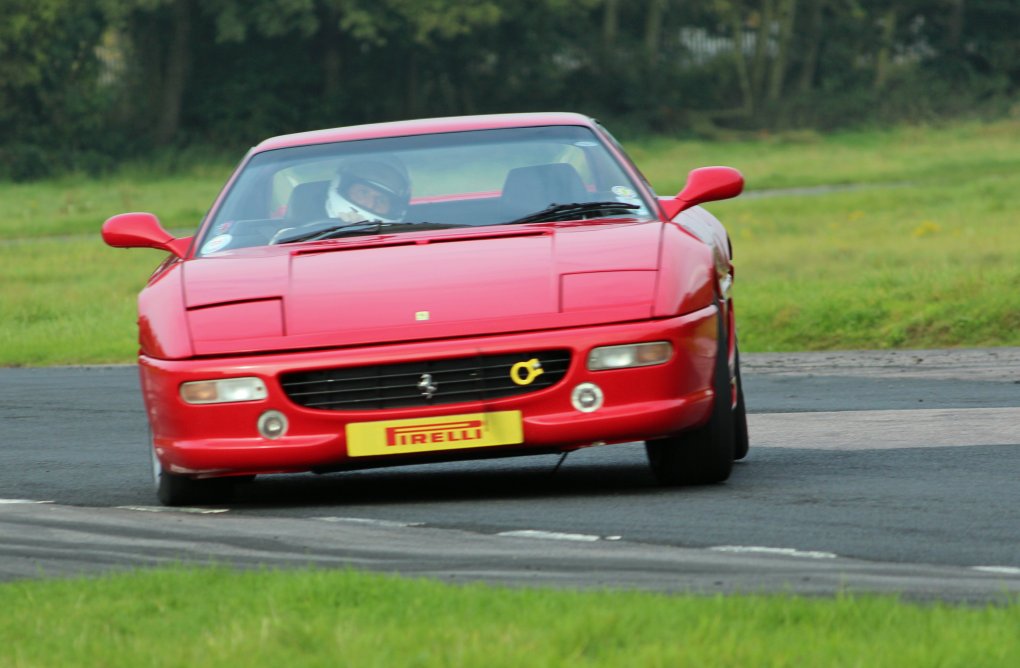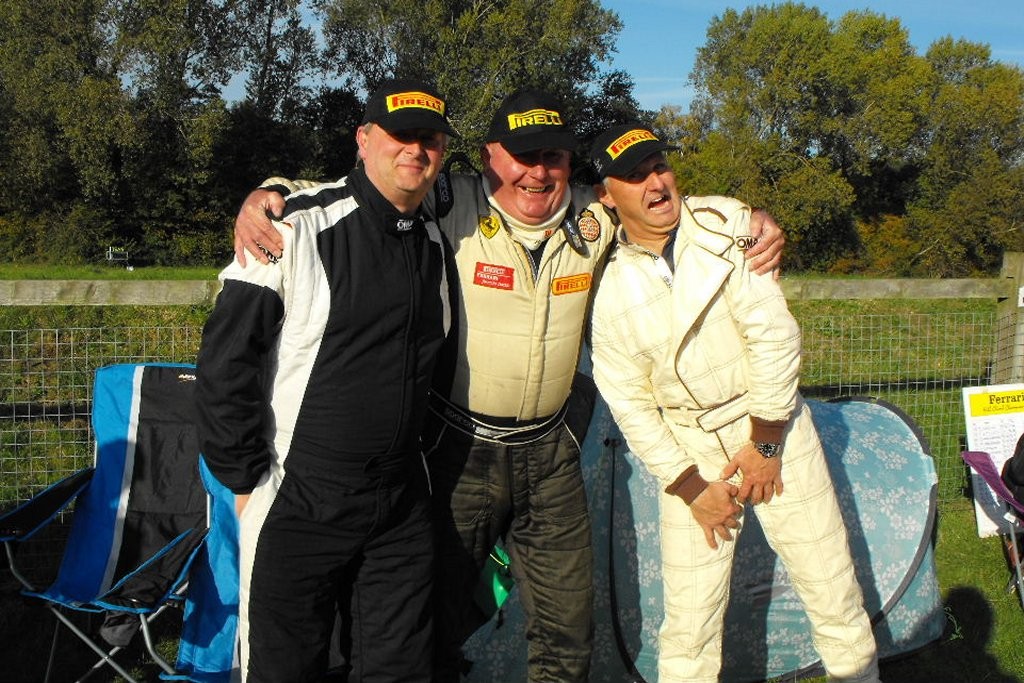 This was the 14th and final round of the 2015 Ferrari Hillclimb Championship. Ok, it was Curborough and it was flat – but try and concentrate on the larger picture.
Final rounds of any championship can take two forms. There is the nail-biting one when the final positions are far from decided and there are usually two stallions in with a final shout. This is the one that attracts slashed tyres, sugar in the tank, WAGs with half-bricks in their handbags, and a lot of missing neighbourhood cats.
And then there is the other sort where everything has already been decided, where the new champion turns up half asleep, there's lots of smiles and bonhomie, the chip van does a roaring trade and the cats live to fight another day.
And that's the way it was at Curborough on a positively tropical day (for C'boro), where Phil Whitehead, our new champion, was so laid back we just about had to insert him horizontally into his car. He had sewn up the championship at the previous round, with an electrifying drive at the difficult Shelsley Walsh hill, coming from behind on his last run to defeat both his nearest opponents – both of them highly rated ex-champs, Richard Prior and Nick Taylor.
The Ferrari entry at this Midlands Automobile Club event was excellent, with 16 drivers turning up for the final fling of the season on the quite attractive cross-over course. There were even some scarce faces who had brought their car along for a rare 2015 outing. Richard Preece, previously a prolific hillclimber, had brought his 355 GTB along for its only event of the year; Caroline Cooper similarly joined in with a 360 Modena, and the Hitchman family had a full works outing in their three cars to finish off the season. The paddock also featured lots of hillclimbing glitterati from the past who came along just to watch – stars like Spike Micer, Jacko Jackson, Shawn Boyle and even the fabled Swifty. Mineeff had popped his Enzo into the paddock, just to give the PEPs Central Commissariat their final heart attack. Some of these seadogs might just be back again for the '16 season…
First practice run of the morning saw Nick Taylor (430 Coupe) quickest ahead of a now awake Whitehead (355 GTB) and Prior (355 GTB). This trio were way quicker than the others, led by Chris Hitchman (355 GTB).
The second practice runs saw some dramatic improvements, with Taylor now down to a 65.34secs with Prior just one second behind. Whitehead had gone way off the track but still managed a 70sec run, a sliver ahead of the returning Preece in his 355.
Thereafter it was thought there was going to be a nice long lunch-break before the competitive runs started at a comfortable time in the afternoon. But there was none of that.
Surprising everyone who was still deciding whether to have curry with chips or chips with curry, the Ferraris were called down to the start line. Fags were quickly put out, there was a mass stampede to the (awful) loos, and in the midst of all this chaos Jon Goodwin decided to quietly light up a cheroot and have a Hamlet moment sitting in his 250 GT which smelled sweetly of petrol fumes from the open carburettors. A lot of people rapidly moved away.
Caroline Cooper in the family 360 Modena was the first off the start line, got as far as the Mole Hill, and, er, spun. Undaunted she carried on and crossed the finish line to set a 85.06sec time but then saw the red flags in the mirror and promptly stopped, meaning a breathless marshall had to run up to tell her that it was ok to carry on back to the assembly area.
Peter Hitchman (430 Coupe) was next up and recorded a 76.36 and then it was the turn of Nick Taylor. What? He should have been one of the last to run but the confused MAC seeding committee had put all the 430s together and so one of the likely winners had to run this early in the batch. Needless to say Nick went extremely quickly to record a 65.88 and immediately take over the lead of the class.
One of our three lady drivers, Lorraine Hitchman was next up in her 360 Modena and drove hard to record 70.93 which would be an important marker in her battle for ladies honours with Pauline Goodwin who would run much later. Peter Rogerson stroked his 360 Modena around to record a comfortable 76.56 and he was followed by Juan Moreno (proper racing driver name!) in his 360 who was a couple of seconds quicker on a 74.14. Jeff Cooper was next in the 360 which had just been spun by wife Caroline and he was going great – and then did the same… True macho stuff, he insisted his spin was of a much higher quality.
Then we came to one of the quicker runners, Preece in his 355, and he recorded a 68.92 to take second spot behind Taylor. Chris Hitchman (355 GTB) couldn't quite match this and did a 70.42, and then we all stood back in adulation as our multiple champion Richard Prior (355 GTB) began to prepare at the start line. His tyre burns were precision in themselves, conducted like Swiss clockwork movements, and his placing of the 355 on the start line to point at precisely 9pm on the distant Lichfield cathedral clock tower was just awesome. He blasted away in a cacophony of screaming Ferrari sound, in a cloud of smoke from either his tyres or worn valve guides, and silence descended on the crowd. His time of 66.25 was good, but not good enough to beat Taylor's 65.88, and so we all relaxed again.
But now it came time for our new champion to have a go. Phil was essentially awake, but was he thinking more about his missed lunch or his newly-appointed responsibilities as the fastest Ferrari hillclimber in the entire United Kingdom? We would soon find out.
His tyre warming started somewhere near Uttoxeter – whoever said he was not motivated! With a champion's swagger he fired his 355 off the line, attacked the first tricky left-hander with verve and aplomb, smoothly rounded the Mole Hill, was a bit wild through the cross-over but kept it all together to cross the line in…just 67.10 but only good for third place!
After all this we were breathless. The two Hargreaves's, son Jack and dad Mark, whirled their 308s around in 71.19 and 73.96 respectively and then Tony Attwood took his constantly misfiring 308 GT4 round in a respectable 73.19. Then came the final runner, Gooders in his 250 SWB replica. Far from exhibiting the singed eyebrows and extinguisher foam we had expected he slid the wonderful sounding car around in the excellent time of 70.87 which would give him a good haul of points once the dreaded PEP factors were applied.
Phew! And they all had to do it again.
Not many improved on their second runs, perhaps the track had cooled a little or maybe it was the thought that it had been a long and hard season and now was not the time to do anything silly. At the front Nick Taylor went a smidgeon slower but still kept his overall lead, whereas second place man Prior went a bit quicker but not enough to grab the top spot: the two of them were just 0.17secs apart. Third overall was our new champ Phil Whitehead having joined the cream of the Club's hillclimbers, and fourth was an excellent result from Richard Preece in his only outing this year. Chris Hitchman was fifth with Gooders a terrific sixth in the only V-12 in the field. And, let's not forget that PG was just one-thousandths of a second behind her hubby, with Lorraine only five-thousandths behind her in the very tight fight amongst the ladies.
As always, it had been a very closely fought event all the way through the field. It was not just the top runners who get the accolades but everyone had their own tales of fighting their rivals, whether it was someone in the same tipo, or with the same hair-do, it didn't matter.
With the PEP factors applied Richard Prior got the maximum 20 championship points ahead of Whitehead and Gooders, but the final championship positions were not affected.
And then – in the paddock a celebratory glass of champagne followed, brought along by Tracey Haynes, with some slightly edging away from the warm Castlemaine XXXX which outgoing champ Prior had brought. What was going on…??
See you all for another great season in 2016!