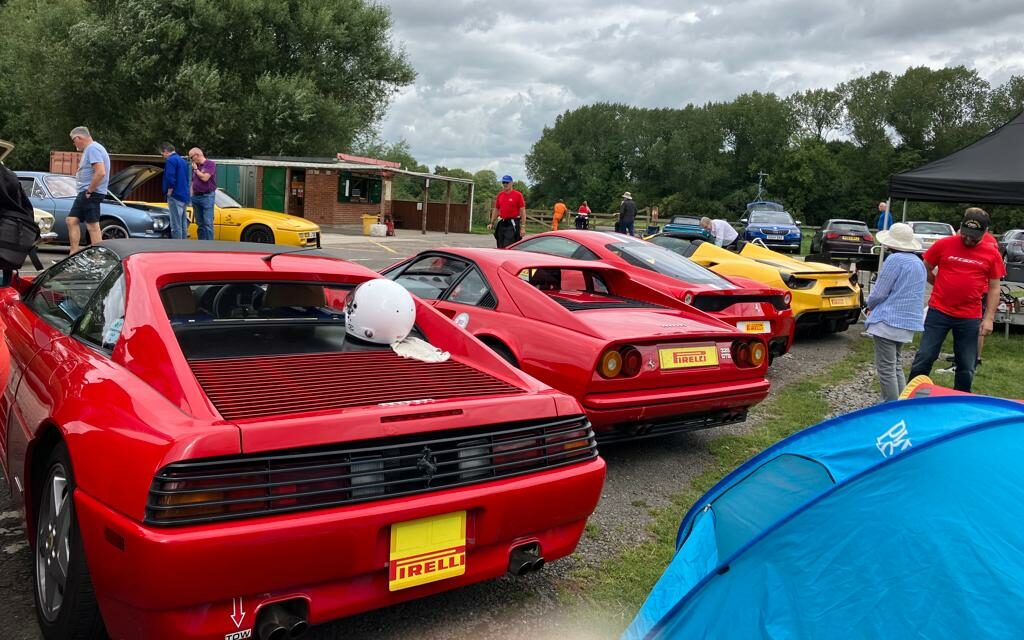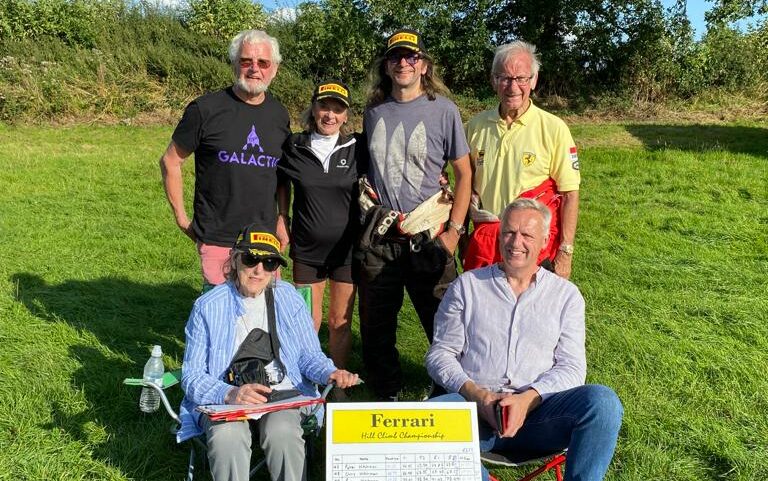 The day turned out to be fine and dry which was a real bonus this year, especially at Curborough where let's face it, there isn't much shelter unless some superstar remembers to bring an awning 😊
We had a nice turnout of different tipos and guest appearances from our Spaceman Jon Goodwin fresh from the outer atmosphere regaling us with extra terrestrial adventures and looking resplendent in his Virgin Galactic uniform. We were also delighted to welcome Anne Swift and Paul Booth to our event, how wonderful to see them and they took over the running of the times and scoreboard. Thank you!
Tony Attwood and Sue also came along straight from a military honours ceremony at the Arboretum which was fascinating to hear all about.
Finally, it was such a pleasure to see Christian Mineeff, our Club chairman, and his lovely lady at our meeting, cheering us all on.
Our fellow competitor John Kennedy was also there but in a different class (Ford Focus RS). And David Snelson arrived in his beautiful 488 Spyder and Rob Samuels in his glorious F458 Speciale. Lots of friends and family came along to watch and chat during 'down time' and it was great to talk and take pictures with all the 'Fans' an opportunity to showcase the Ferraris and gain more superfans (encourage others to join in.)
We were blessed with 2 practices and 3 runs which was fantastic.
Runners on the day were:
David Snelson
Rob Samuels
Pauline Goodwin
Steve Nunney
Lorraine (Rain) Hitchman
Chris Hitchman
Peter Hitchman
1st Practice
Dave Snelson was straight out the blocks in his 488 and set the fastest time followed by Chris Hitchman in his 'new' F430 F1 and Rob Samuels grabbed the third fastest in his 458 Speciale. It turned out that this was Chris's fastest time that day and he couldn't improve.
2nd Practice
The majority of the field improved their times, and there was some contention about Steve Nunney being classed as a fail, for 4 wheels on the grass, even though nobody saw it happen! Not even him!
The Main Event
We went straight into the 1st timed run without stopping for lunch to get the extra runs in, and nobody was complaining 😊 Dave Snelson turned up the dials and put in the fastest time a sizzling 62.57.
Then we all took a breather and took a break for lunch; an opportunity to chat to everyone and grab some ice-cream.
The second timed run saw Dave Snelson make us all skip a heartbeat as he locked up his wheels over the line doing 111 mph. An expensive lawn mower me thinks as he took to the grass. Thankfully all was well, and he caught it. Nobody else improved and Dave decided that 'discretion was the better part of valour' and exited the field to go home, probably a good idea as it turned out he was uncatchable.
On the final run only three people improved, there were comments about the weather turning cooler and the track going off and possible oil having been spilt as it felt less 'grippy' …….
The final results saw Dave Snelson coming in first, with Chris Hitchman in second and Rob Samuels an excellent third.
Rain Hitchman took the cup on the day for the fastest Lady and went up with Pauline, Jon and Steve Nunney to pick up all the trophies on behalf of the Ferrari Club Members.
Pauline did a great job and managed to snatch third in the PEP adjusted times, which was a great achievement. 😊