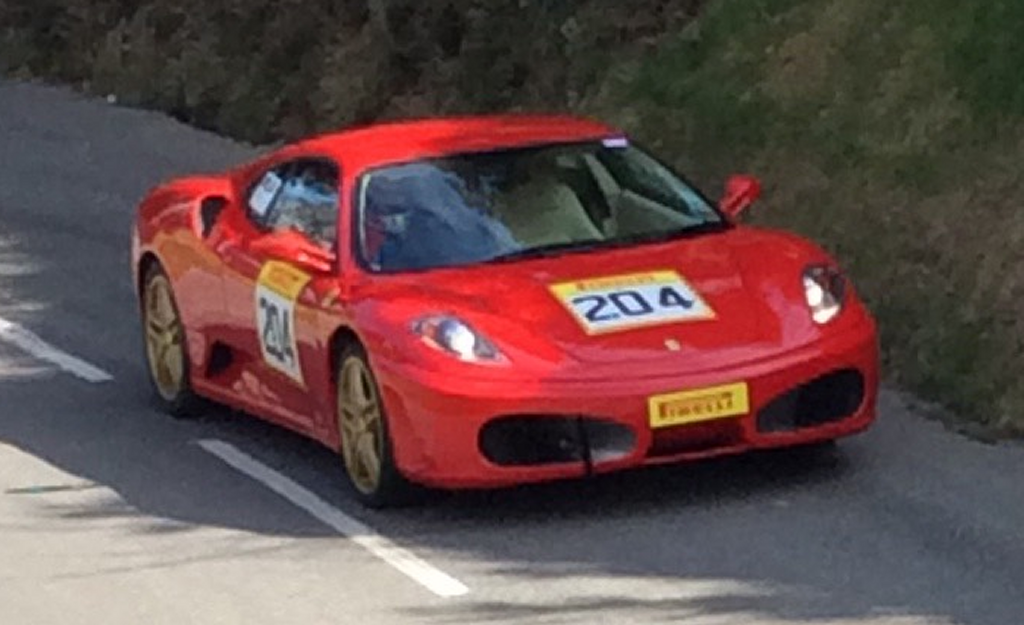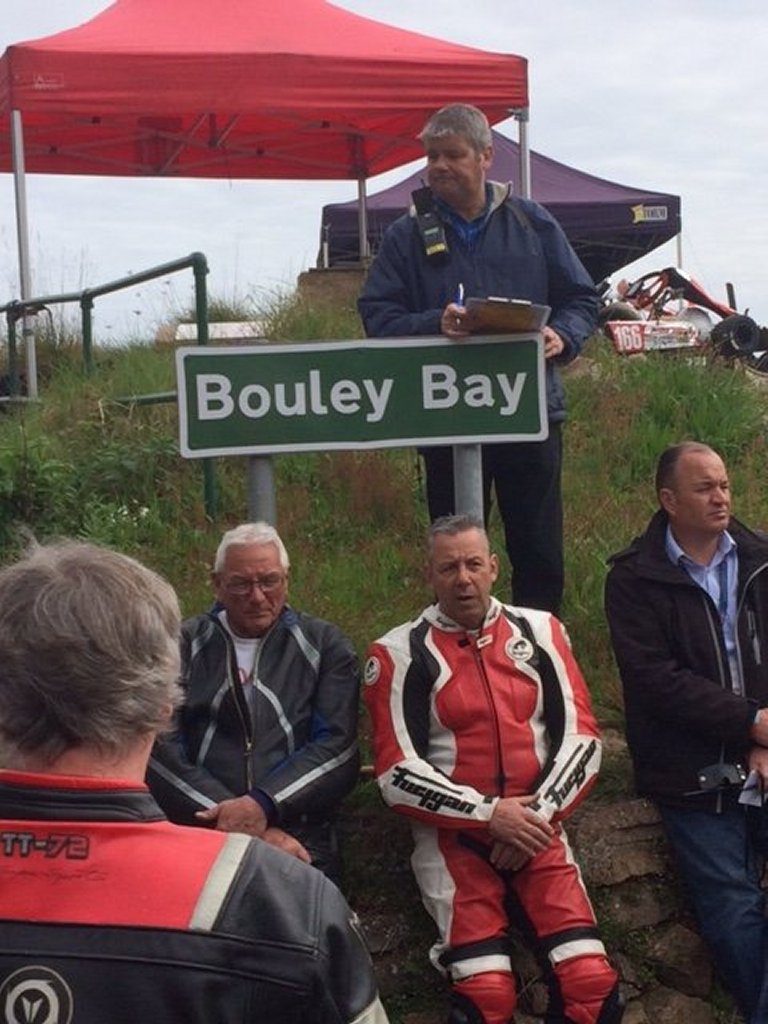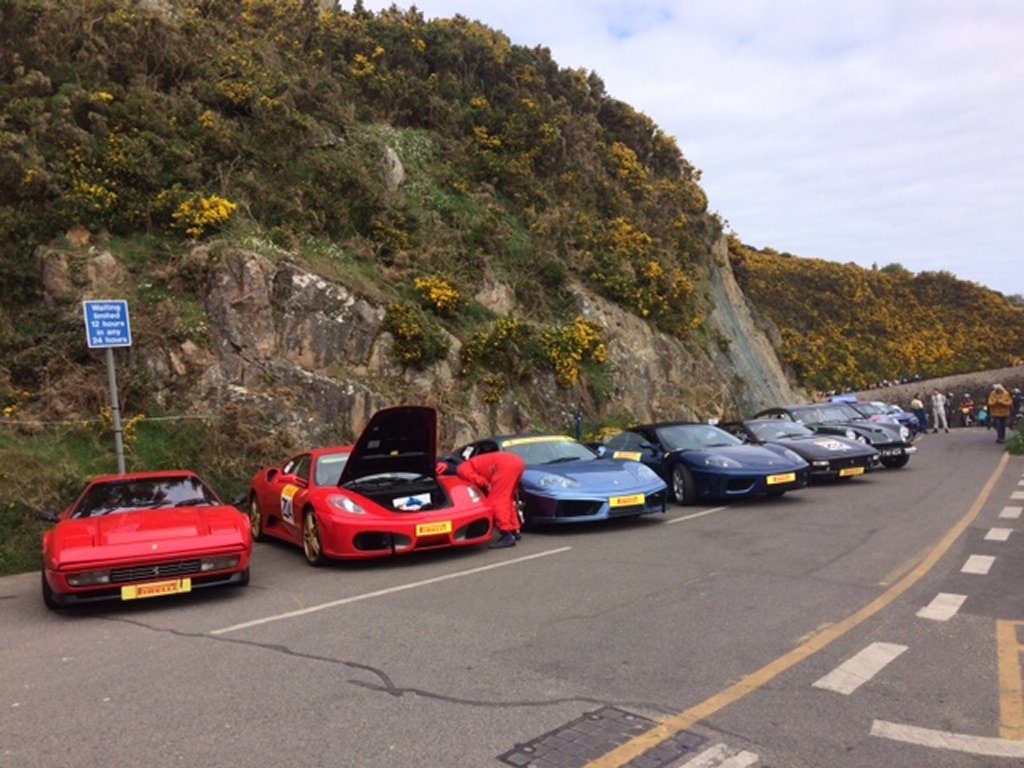 The Club's hillclimb season kicked off this year with an Easter first round on Jersey, at its fearsome Bouley Bay hill, which has been terrifying novices since 1926. Leading up from virtually sea level close by the little harbour via 5 switchback bends, some bounded by daunting obstacles such as solid rock walls (Shelsely Walsh has nothing on Radio Corner), drop-offs, plenty of trees and a garden shed, it finishes with a dash for the line and the reward of a superb view as far as France. And hopefully a half decent time.
As it's a public road any practice is highly limited and provision of Armco etc is simply not in place, so circumspection is advised for all but the highly experienced. As a first time visitor to the island, let alone the hill, I have to say its one of the most beautiful spots around, with sea views, bright Spring sunshine and an enthusiastic island-based field who only have this chance to drive faster than 40mph, due to the restrictions on the islands. So they come on motocross and superbikes, karts, specials and sports cars, juniors as well as seasoned veterans.
Anyway, onto the competition. Our class consisted of 5 cars, egged on by 3 of our stewards plus partners. The track was dry, well swept and free of overhanging verdage, but green and dusty, so actually not very grippy, and came with the promise of an extra run if no-one fell off. First up was Dave Snelson in his manual F430, a previous winner here and it showed, with a time of 56.30. Juan Moreno in the distinctive Blu Atlantique 360 Modena went up next and recorded 57.20, followed by Pauline Goodwin in her newly prepared 328. PGs 57.32 reflected it being her car's first run up this hill, as did my careful 63.41, albeit with an alarming slew sideways off the line. It's very different going flat out to pootling up when its open to the public… John Swift completed the class – a seasoned campaigner here, John recorded a 58.13. Overall quite a tricky first run.
P2 saw significant improvement as the track warmed up a little prior to an early lunch at the (in)famous Mad Marys Café. The best thing about it was the availability and view. Dave's blistering 51.64 was less than 2 seconds over the class record of 49.84, despite early burger intake, the rest of the field settled in at 55-58 seconds. Drivers were reporting difficulty getting off the line, PG locked up due to low grip, much of this down to it not being a full-time competition surface. Despite allowances for the start being uphill, the best 0-64ft time of the day at 2.63 therefore wasn't particularly impressive. Our class were also still experimenting with gears and lines on various corners.
General confidence was high after lunch as it was getting rather sunny and all knew good points were available. As usual, Dave put down a marker of pretty much the same as Practice, at 51.21 and Juan improved by over 2 seconds to 52.88, a quick time for a 360 here. Swift, Goodwin and myself all put in a 'banker' a few tenths either side of P2, as per the Book of Good Hillclimb Tactics. But it was still slippy, and coupled with minor driver errors better times were to come. It was on this run that a motorcyclist was unseated but no major damage done.
T2 saw the burgers taking their toll on Dave F430, his half a pounder costing him half a second. Juan and Pauline also slowed a little this time, with John Swift shaving a handy 7/10ths off although with no errors the run didn't show the hoped for improvement. A second for myself kept me holding doggedly onto 5th place on scratch. Three drivers reported that their runs seemed Ok but were 'just too slow'. Usually that's our lot, but due to only the single incident we took a third timed run, whence Dave scored his best time of the day at 50.97. Juan took advantage of the warmest period of tarmac of the day, improving to 52.59 with a smoother run, and Swifty put in his best run at 54.58 having tried an extra gear on the fastest segment of the track. A focus on smoothness however cost PG to put in her slowest timed run at 57.45, always disappointing to go backwards (though not literally – its REALLY disappointing to do so here). It just shows that different tactics work for different folks. I had to be pleased to finish a further 1.3 seconds better at 56.31 too. So, numbers off, race suits off and ready to pack up paddock gear and head for the hotel…but no, an extra, almost unprecedented 4th timed run was offered and taken with gusto. So back on with the gear and back to the harbourside paddock for one last assault.
Usually bonus runs are slower, reflecting the draining of concentration. Dave's run reflected his bootful of luggage, which enabled him to drive straight up the hill and away to the ferry port. Juan posted his best time of the day at 52.59, Mr Swift did likewise with 54.58 though Pauline missed a gear and suffered a disappointing end to a great day with a second down at 57.45. My final time of 56.10 was consistent with almost continuous improvement throughout the day, and very satisfying – though 11 hundreds less would have seemed so much better…
As the warmth of the sun faded and dappled shade spread over the road there was general relief as this was indeed the last run and closed a very enjoyable day. The setting here is wonderful, the sea no doubt calming, and the entire class escaped without any on track damage to retire to the hotel bar 15 minutes away to discuss their day. It was excellent to be able to do this rather than scoot for home as is the usual practice, and enjoy a few drinks and a fine meal to celebrate after. Apart from a fine and demanding, technical hill this is what made the whole trip so enjoyable, the famous social side of the Championship. More should try it…