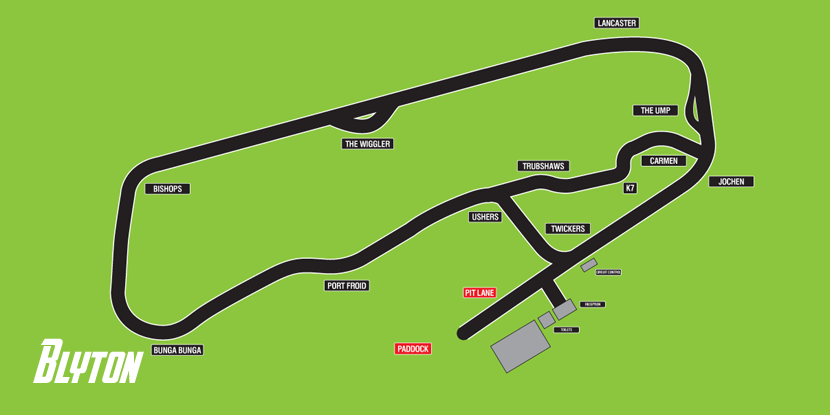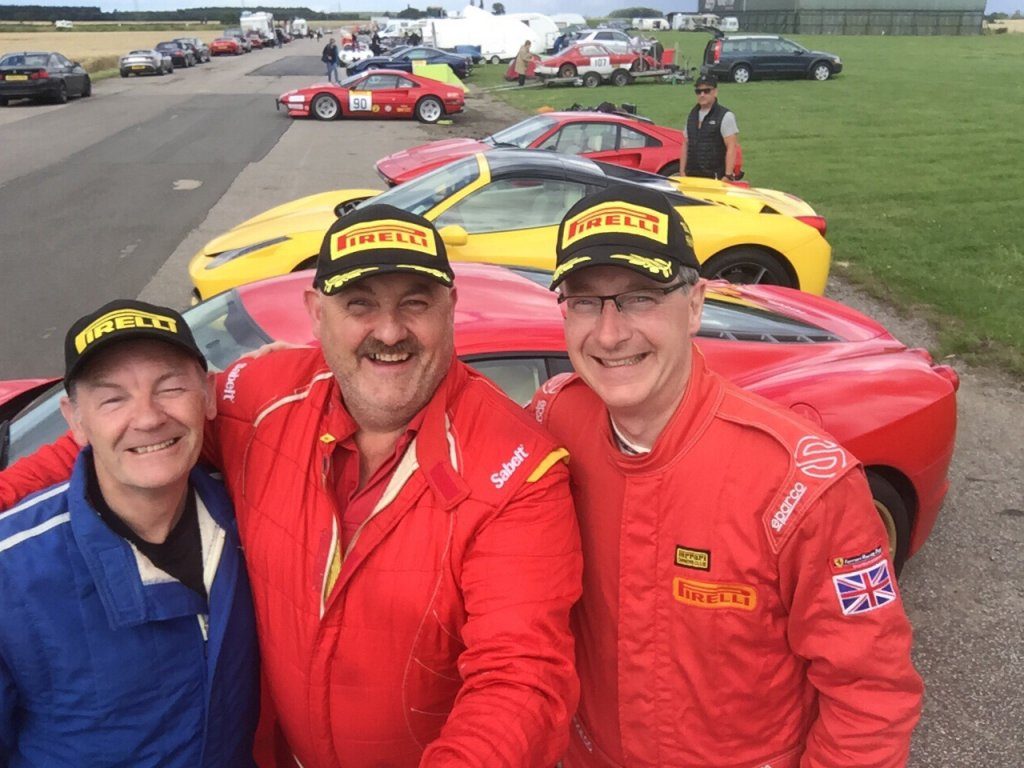 A disappointing entry of four Ferrari drivers eligible to score points turned up for Round 8, a Sprint at this interesting little track near Gainsborough, Lincs. Len Watson joined in to make it five Ferraris on the track, but running with List 1B tyres on his 308 GTB he is not eligible for championship points.
We were not too lonely as regular supporters Sue & Paul Skinner came along plus several members from Scuderia Snelson.
This year the Eastern circuit was being used rather than the Outer circuit we used back in 2013/14. Some tighter infield turns replaced the long back straight, perhaps helping out the lower powered cars.
Dave Snelson in the F430 was straight down to business, posting 80.12 secs on his first practice while the other four were left trailing, all in the 89 to 93 second bracket. Mark Wibberley in the 360 Spider showed form by claiming fastest through the speed trap, his 96mph just beating Snelson's 95.
Second practice saw improvements for all, Watson (308) and Jackson (California T) both chipping 4 seconds off their times, while the rest managed 2 seconds off. Dave now claimed fastest speed with 99mph, with all the others now also in the 90s except Pauline Goodwin's 328 GTB on 85mph.
The day remained dry, warm and sunny as we took lunch in the excellent café, but then a 20 minute shower left the track wet as first timed runs began. It was almost dry as the Ferraris lined up but everyone took a cautious approach as there were damp patches. Snelson headed the field again on 82.07, followed by Wibberley on 86.98, Jackson on 89.69, Watson on 91.15 and Pauline on 94.08. Somehow Wibberley claimed top speed of the day on this not quite dry run with 102mph.
And so on to the final run, fully dry again this time. Len was first away in the 308 but was a little too ambitious around Curve Grande, resulting in a spin. Jackson following in the California was red flagged and returned for a re-run. Pauline was next away and as usual put up the fastest 0-64ft time of 2.49. Her time of 90.88 kept her just ahead of Len who had to rely on his first run time.
Mark had improved on each run and continued the trend on his final attempt, stopping the clock on 86.22 to take 3rd in class. Brian slotted in next for his re-run and clocked 100mph on the way to his best time of 83.06. Enough for 2nd in class.
Dave was our final runner and recorded 101mph to clinch the class win on 78.50 seconds.
Len and Brian took advantage of a final optional 'fun run' which did not count for the results.
Reduced points were awarded at this event as there were only five in the class, but Dave Snelson again extends his championship lead with Nick Taylor being busy racing at the Silverstone Classic. With 8 scores completed he will be dropping points from now on so there is still a chance for Nick or Phil Whitehead to close the gap.