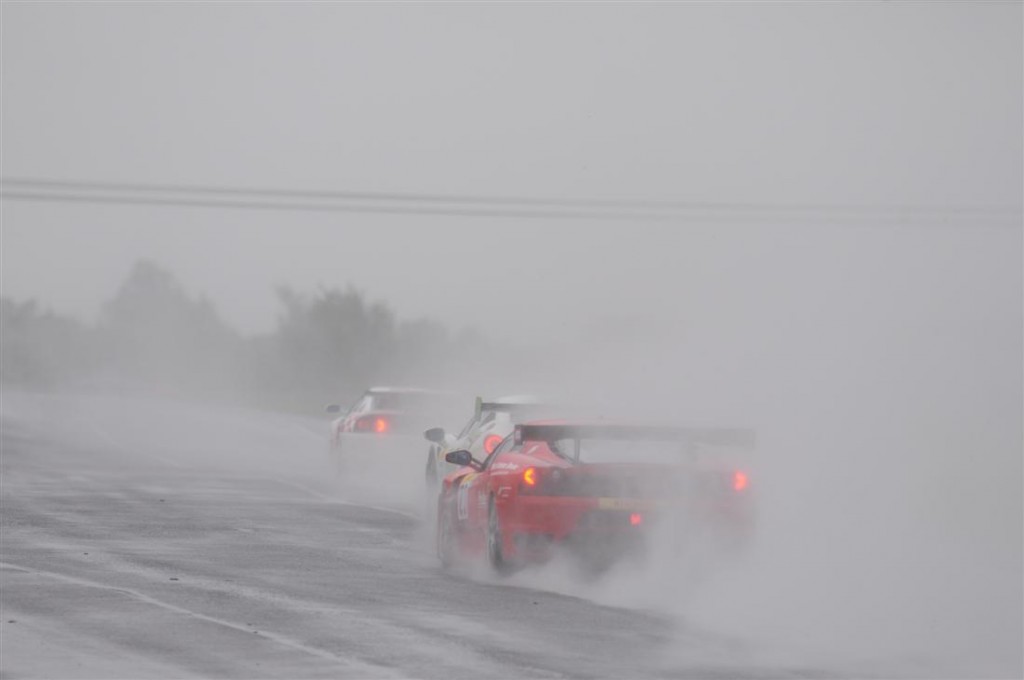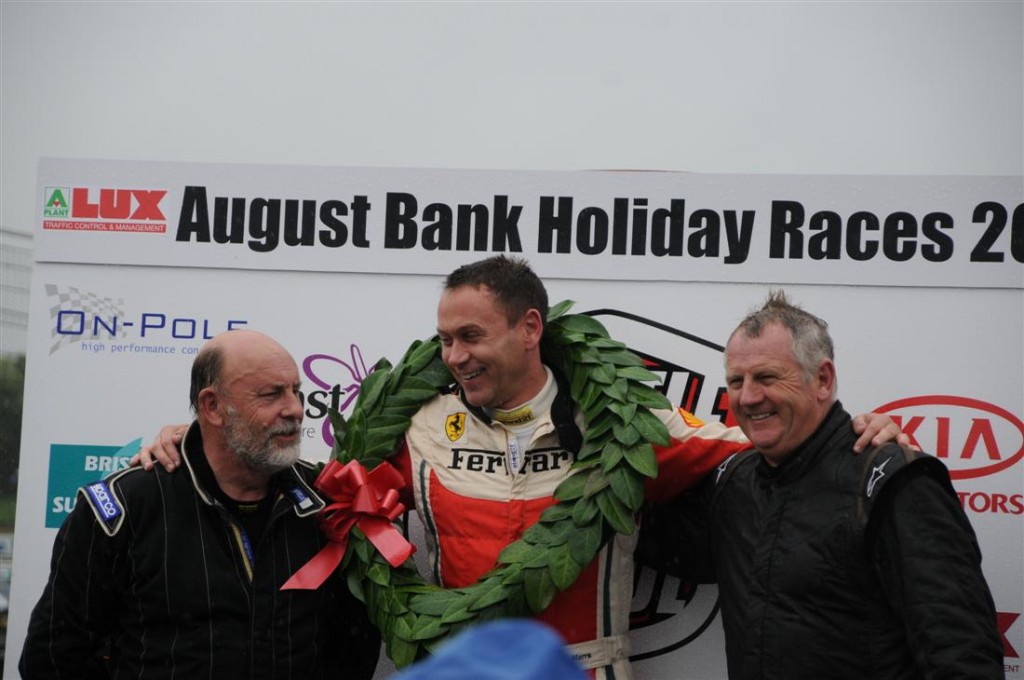 It may have been miserable wet weather at Castle Combe on August Bank Holiday Monday, but with the considerable aid of proper racing wet tyres, and in some cases a fair amount of downforce, our very few Open racers were not deterred.
In fact Wayne Marrs, thinking it may get even wetter during the qualifying session, got his 458 Challenge properly fired up from the get-go. He was very soon in the 1.15s and ended the session in pole position with a 1.14.415. Next up was Graham Reeder's 430 GT3 on 1.16.896. The group of 355/Chs were next, also on racing wets this time. Nigel Jenkins got the nod here on a 1.21.102.
With only six starters this may have been a very dull 25 minutes. In the first few laps Marrs did indeed build a lead, but from then on Reeder started to creep back. Was this the 458 driving in the mirrors, or the 430 getting quicker?
By lap eleven the 430 was just 0.7 of a second behind. Nobody in hospitality was eating the excellent carrot cake at this point as all eyes were on the race.
The 355s too were having a decent time. Jenkins was leading but Kearney was right there. Laverty was close enough to pick up the pieces. Around lap 10 however Kearney had a high speed spin crossing the start finish line on the infield grass. He then made an excellent recovery, but the final order of the 355's was Jenkins, Laverty and Kearney.
Once Wayne Marrs's mirrors were full of Graham Reeder he got the message and pushed a little harder. He did after all have time in his pocket. So at the flag it was the 458 from the 430. Paul Ugo in his first ever wet race brought his 360/Ch home in 6th.