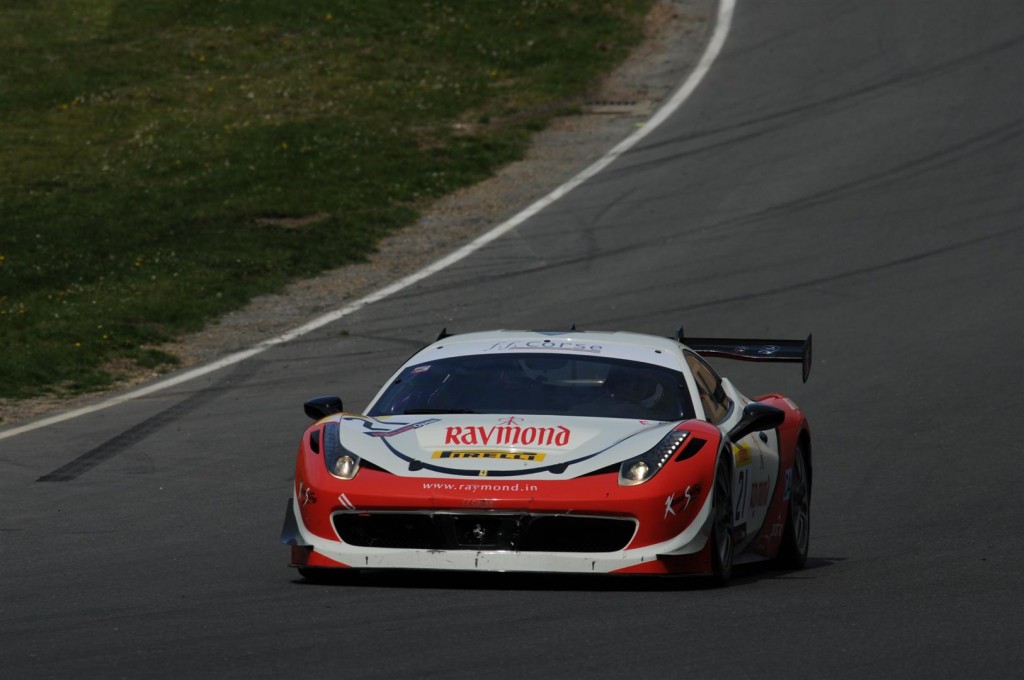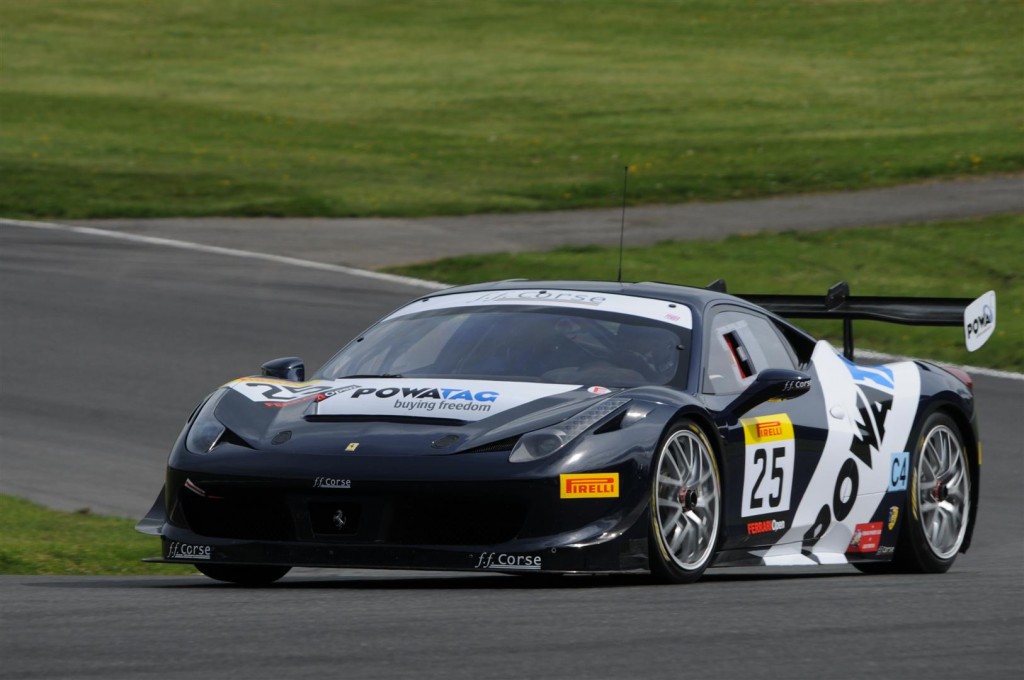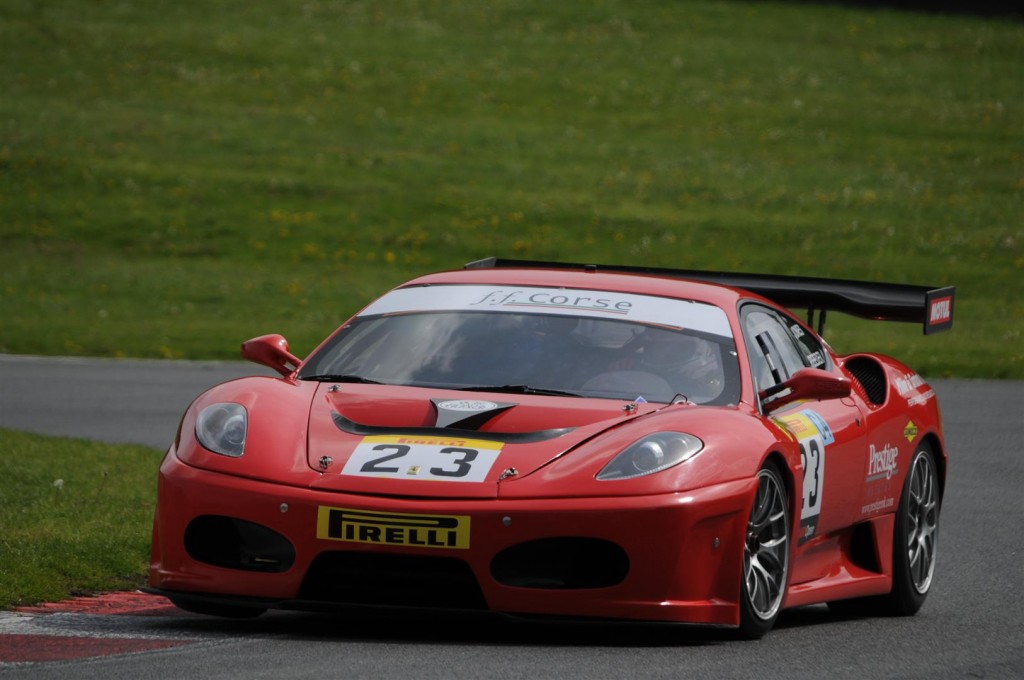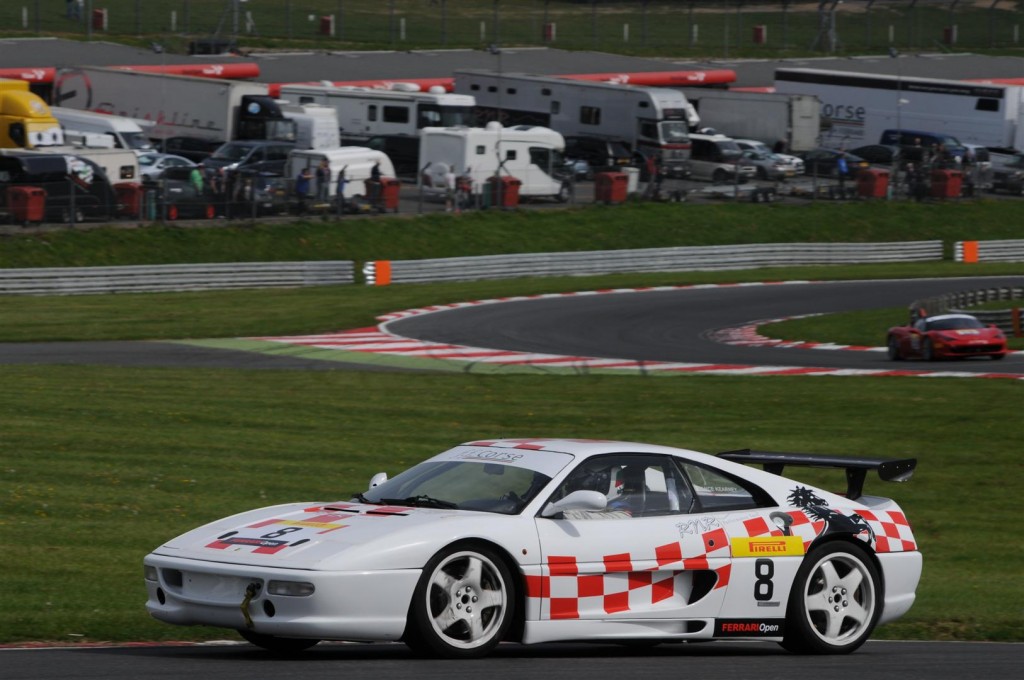 Our Open racer's year got off to a very busy start at Brands with all the action taking place on Sunday. An encouraging 13 cars completed the qualifying session, and there were many new names and faces. Open has become somewhat of a feeder series for drivers trying their hand in the fastest cars that Ferrari have made in recent years. Once "blooded" for a couple of seasons they tend to go on to British GT, GT Cup and Britcar, so it is a constantly changing scene.
Securing pole position for race 1 was Ivor Dunbar from welcome returnee John Seale (that's a 10 year break) and Gautam Singhania, all in 458/Challenges. For race 2 the top three positions on the grid were the same
The Races
As always the Open series cars looked and sounded fabulous, and are certainly crowd pleasers. Winner of both races was Gautam Singhania in his 458/Ch. Gautam is Chairman and Managing Director of the Raymond Group, and Founding Chairman of Super Car Club in India.
Speaking about his victories, he said, "It's a dream come true to score a double whammy and keep the India flag flying high on an international circuit! The build up to a race was a feeling of pure bliss for every racing fanatic. Race day was really a big day for me as I raced at Brands Hatch 32 years after learning to race here.  Winning two races back to back was thrilling given that I was participating for the first time".
In the shorter 25 minute first race the podium was completed by Graham Reeder (430 GT3) and Lars Kinell (458/Ch). Quickest of the 360/Chs was John Shirley with Vance Kearney leading the 355/Chs.
Race 2 was a 40 minute affair with compulsory pit stop, allowing a driver change if desired. Marcus Hogarth (458/Ch) came home 2nd in this race having started from the back of the grid, with the podium being completed by club instructors Graham Reeder and Tony Jones sharing Graham's 430.
This time it was Paul Ugo/Robi Bernberg who had the quickest 360 and Lee Molden/Darren Laverty won the 355 class
Whilst not showing in the results due to technical problems in race 1 and a subsequent DNS in race 2, John Seale was immediately on the pace which was impressive given the complex nature of driving a 458/Ch on the limit. Tony Jones also impressed in the Reeder 430, matching Graham's times with very little practice in the car.
The Prestige Estates driver of the day award went to Gautam Singhania.