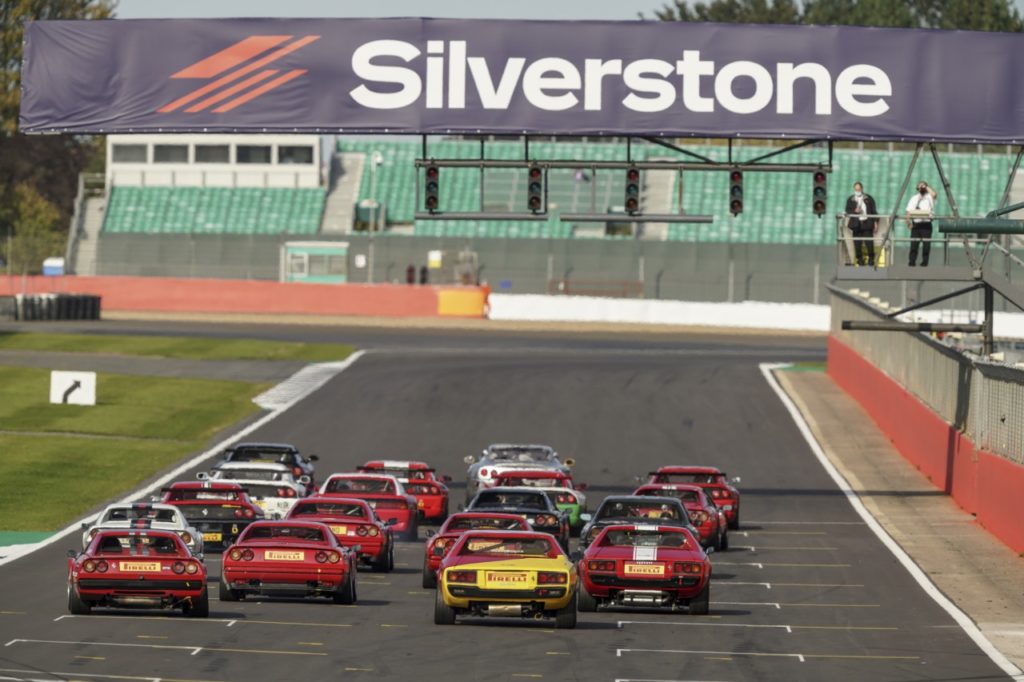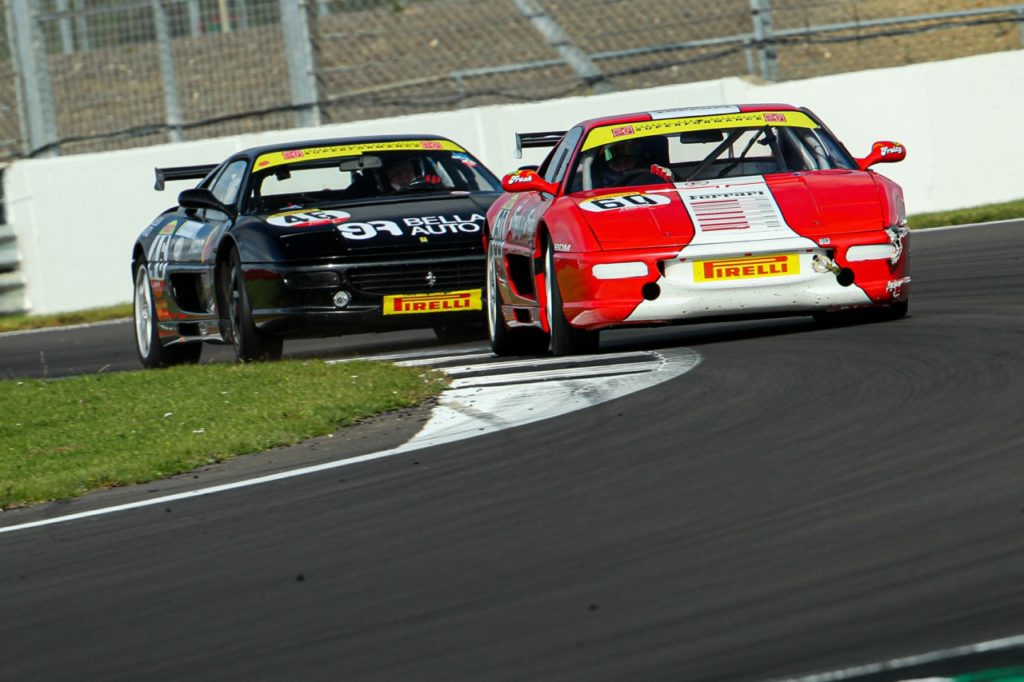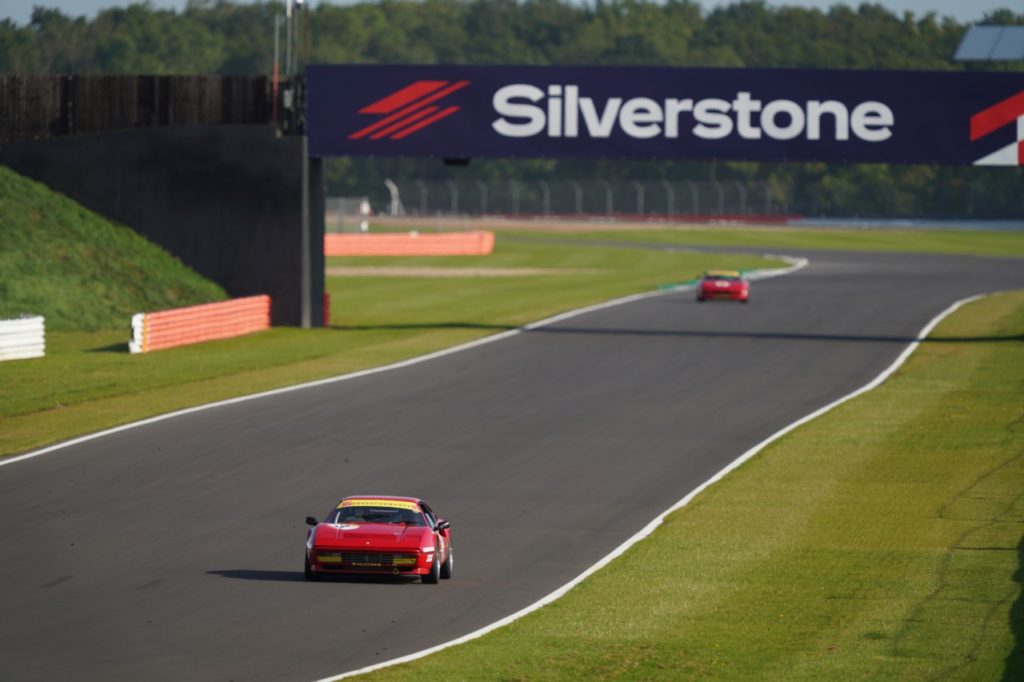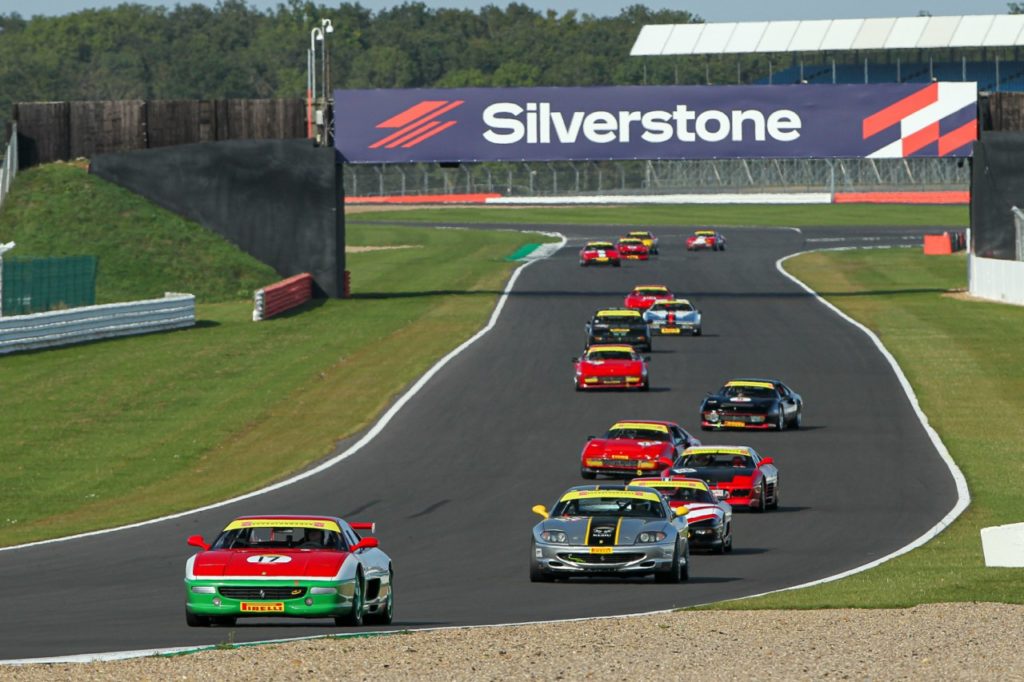 Apologies the late posting of this report. There were some issues with obtaining photos of the races which were received at the same time as the Snetterton photos. One potential reporter went on holiday without filing any copy and I have lost my notes so this is going to be all bit brief. At least the photos are all to the usual high standard!
19 cars entered but sadly one of them, the Chris Goddard 308 GTB, barely ran as his resourceful team and extensive spare parts bin were not able to cope this time.
Two wins for Wayne Marrs in his 355/Ch, slightly off the pace on Saturday but two wins and a lap record on Sunday. On win for Tris Simpson (355/Ch) despite a 5 second penalty for exceeding track limits. He retired in the third race after a wrong gear selection. Sent an email reminding me of his great prowess in avoiding overrevving the engine.
Notably quick on Saturday the Fisk 550M briefly held the lead in the first race then after being given a gentle tap early in race two managed to park in the middle of the track for the rest of us to drive round him. Tim Mogridge finally turned up with what we are told is a standard road going engine in his 355/Ch, about time too. The 355/Chs of Darren Mills, Vance Kearney, and Nicky Paul Barron ran well at times but also had retirements.
Three Group 4 wins for Colin Sowter (348/Ch) ahead of the 328s of Nick Cartwright and Myles Paulton. Paulton missed one race delayed by a breakdown on his road car driving away from the circuit, I have not come across that excuse before.
Three Group 3 wins and a lap record for Jim Cartwright's 328s GTB with Chris Butler and Peter Everingham in second and third places. Andy Riddoch in his first season of racing and first time on the GP circuit went quicker and quicker to just about match Everingham for pace in the third race, impressive.
Three Group 2 wins for Richard Fenny in his 308 GT4, he was a tad fortunate in the second race when Jago Keen (308 GTB) racing on the GP circuit for the first time had a spin at Copse on the final lap to lose the group lead.
Commentator Peter Snowdon reported that the livery on the 308 GT4 of William Moorwood looks particularly good when viewed from on high from the Silverstone Wing. And yes, three Group 1 wins.
Check out the ever improving Tristec race video compilations. Everingham's overtaking as he enters and exits Luffield is very cool.
The brilliant sunshine on Sunday certainly helped. The track parade, and the array of every type of current tipo on display was all very impressive. FNE must have been very happy and hopefully there were plenty of potential new customers to be found in the paddock.
There's lots more Silverstone pics in our Flickr section.