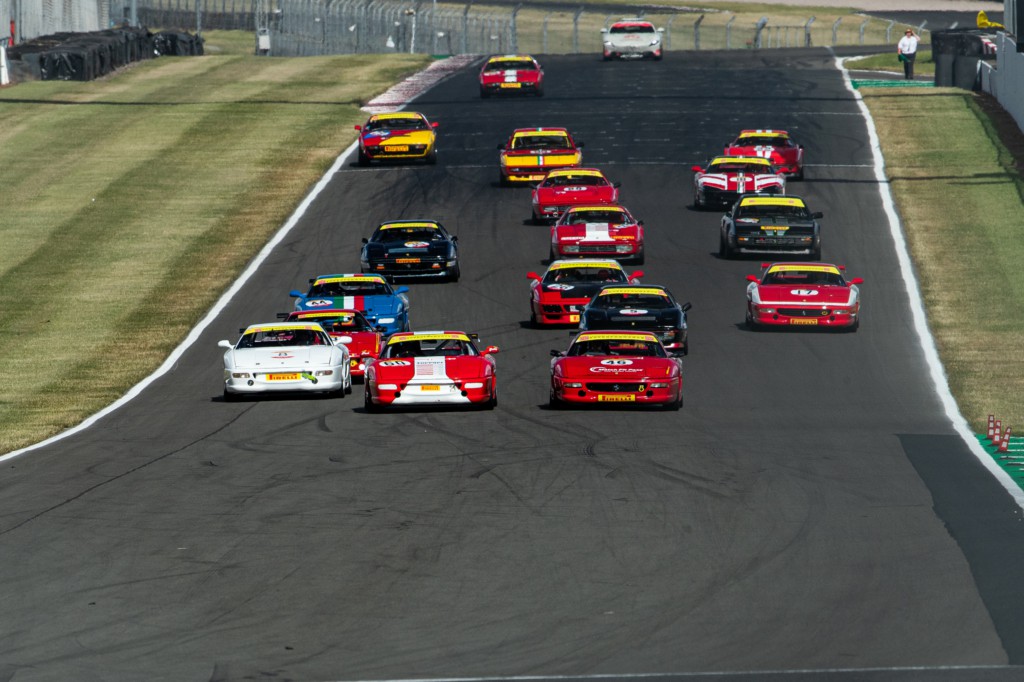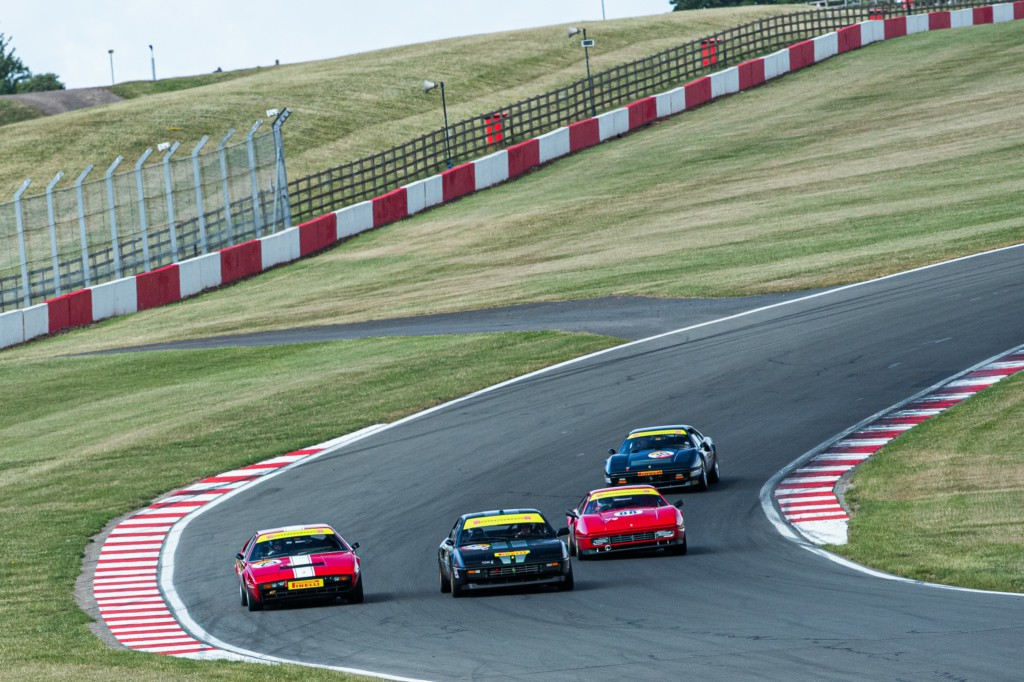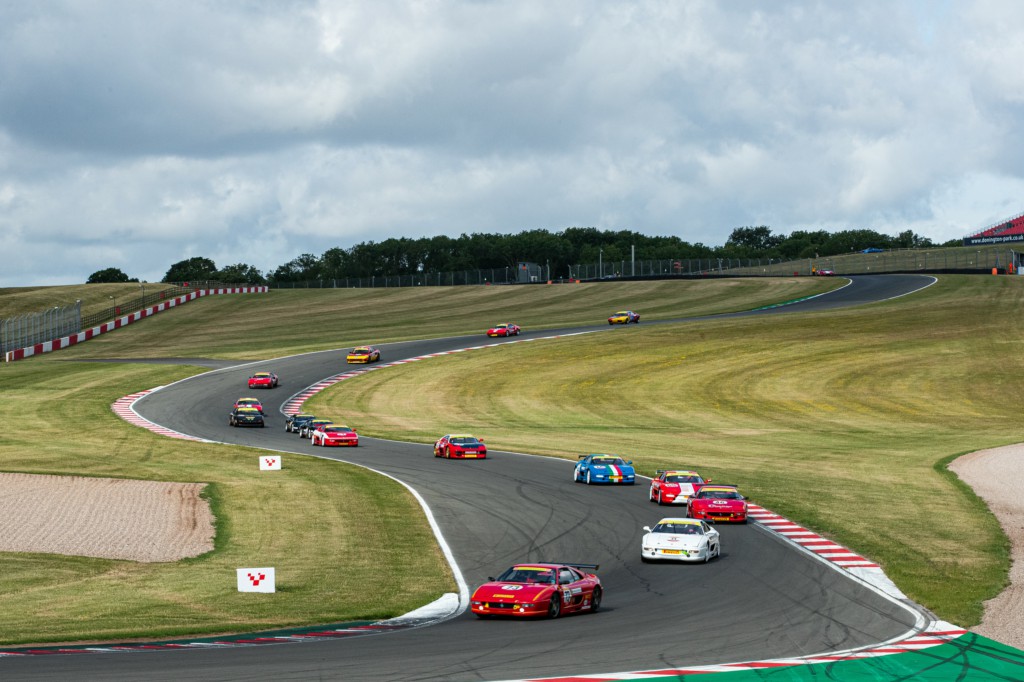 Arrival and paddock chat
The Paddock Club of Motorhome formed an entertaining horseshoe configuration with table and beers taking central stage for the weekend.  Vance was firing on all cylinders and CCG was definitely on 100 Octane fuel, with the chatter all about how Donington was going to be a huge success.   Vance was confident his ABS was going to get him past both Walker and Simpson (I'll just wait for you to brake and then do it a little later') was the plan.
A little flutter (or quite a large one as it happens) on the EuroMillons draw had a number of commitments witnessed, and CCGs adopted son Walker was looking forward to his ABS upgrade when we were rolling in the winnings.  Somehow I wasn't offered such a upgrade. I think it's because they were scared.
NPB is optimistic after an engine rebuild and minor fire in testing, with an instruction to just GO FOR IT.   Rich Dougal confirmed he found the limit in the Fenny GT4 after an entertaining spin into the gravel on Thursday and was looking to climb past a few 328s.  You know what, I know the car is capable and expect him to take a few scalps in the race.
Qualifying
The shape of qualifying looked broadly as you would expect with Wayne at the front a good couple of seconds ahead of the pack.  Tim Walker and CCG showing real pace, with Tim getting 2nd from your scribe in Race 2 and Vance not far behind.    NPB had no obvious issues and was close with Darren slightly disappointed with his time, but optimistic it would improve.
Rich Dougal ticked of Task 1, with qualifying ahead of two 328s, with William bringing up the rear. Giving Rich the Fenny GT4 may have spoiled his fun.
Race 1
Race 1 started (or not if you are Richard Dougal, when the stub-axel failed on the line), with Vance taking Walker at the start and fixated on my rear brake lights.  He had to wait until Dougal was recovered (delicately – NOT) from the track.  Wayne pulled a comfortable lead, and Vance got me into the final Chicane and I could hear him laughing as he screamed past on the brakes, Git.   I was close, but couldn't do anything but stay with him.
CCG passed Nicky through the Craners and crossed the line behind Walker.  Colin very much on the back of NPB and Butler had a solid, but lonely finish, with Fisk following a distance behind.
Nick Taylor, just back from a podium in Pau had a good dice with Myles watched closely by a following Andy Reddick. Moorwood was delighted to pass Tim Shearman's 328 (showing Dougal how it's done to take a scalp), with Claringbould about 100m ahead at the line.
Darren finished, however had engine issues, which would ultimately stop him from racing for the rest of the weekend.
Race 2
Dougal's stub-axel issues became a little more complex during the removal of the car from the grid, but 'never give up' is the RNR motto and low and behold after a busy night, a GT4 with all wheels pointing in the right direction was presented to the assembly area.
Walker was on the front row with Wayne, with his eye on the prize, with Vance and I on row two.    Unlike race 1, Wayne did what is commonly known as a 'Wayne start'  and, thankfully,  let us all jump him into the first corner.  Vance also managed to jump me, which was very uncool as he should do it on the brakes!  I now had a recovering Wayne on my tale.  I managed to hold him up for a couple of laps and similarly Vance did the same for quite a few more but ultimately he was through.  Walker by now was in another county, as Vance chomped at Waynes rear.   The order would remain to the line.
Riddoch had a fantastic race taking a squabbling Taylor and Poulton to chase after Chris. Dougal had his day and a fantastic fight with Fisk (who mumbled something about his slipping clutch as a 'racers excuse' for losing out) and was catching Riddoch behind a distant Butler, but not sure Chris noticed as he enjoyed a relaxing Sunday drive in his 328 leading the Class 3 cars and enjoying radio 4.
CCG was close to my tail for a long time, however once he developed a water leak  it caused him to slip off the track at Old Hairpin.  Noticing he had gone I discovered why entering the Crainers and running precariously wide.  CCG ultimately had a DNF.  I could see the line which appeared to go around the rest of the lap, which really slowed my pace.  Tim however didn't appear to notice, so must have been on his unique 'instructors line', to take the win, ahead of Wayne.
Thankfully for me, Vance decided to switch his isolator switch off through the final Chicane so I managed to pull passed him on the pit straight.  Very nice of him I thought, with a light chuckle.
NPB gets ahead of Colin who scored a 'Seven!' for his spin from the crowd.
Myles started from the Pit Lane following a battery light issue but made it out and had another good battle with Nick crossing the line just 0.3 of a second behind. Shearman in his 328 had a great battle with Claringbould in his Mondial T and ultimately got the job done, grinning from ear to ear, with Moorwood unable to take a second scalp.
Race 3
Wayne does his 'standard' start and we all come through into the first corner.  Vance and Wayne ultimately both get past me as I find my feet and get up to pace.
Vance attempted to out-brake Wayne into the Final Chicane and soon discovered late braking an ABS Car isn't quite so easy, as he sat broadside across the track.  I think I was laughing a little louder than he was when he got me in Race 1 as I passed him onto the pit straight.
I get a good run on Wayne, but can't make anything from it and he pulls away and ultimately get's Walker.  I then spend the rest of the race on Walkers arse, with the odd nibble here and there, the best being a good run as we come past Moorwood at the Chicane, I get alongside Tim on the outside into Redgate but we both go deep and he keeps 2nd to the end.
Nicky was clearly up to pace with his new rebuild looking strong, but gradually dropped back from Tim and I.
Colin didn't spin, which disappointed the crowd, but it kept him ahead of Butler who won the Radio 4 quiz dial-in. Dougal had a real battle with the 328s and got into the 1:23s and just half a second off Fisk who still mumbled something about his clutch. Never satisfied….
Riddoch got the better of Myles, but only quarter of a second apart over the line. Shearman had another great battle with Caringbould crossing the line as though connected by some string.
Moorwood is taking his paramedic licence and buying an orange jacket so that he's paid for following the cars at the back. (Only joking, although he does have an orange jacket and shows a real turn of speed at Angelsey – watch this space).
All had a great weekend. FYI, The Euro Millions entry did win (but not enough to cover Walkers ABS).
Apologies for any slight inaccuracies and cheek, but Ferrari didn't share the video to check my note
Thanks so much to Tris for an entertaining report although I detect a note of envy about my orange waterproof which came in useful at Anglesey -WM