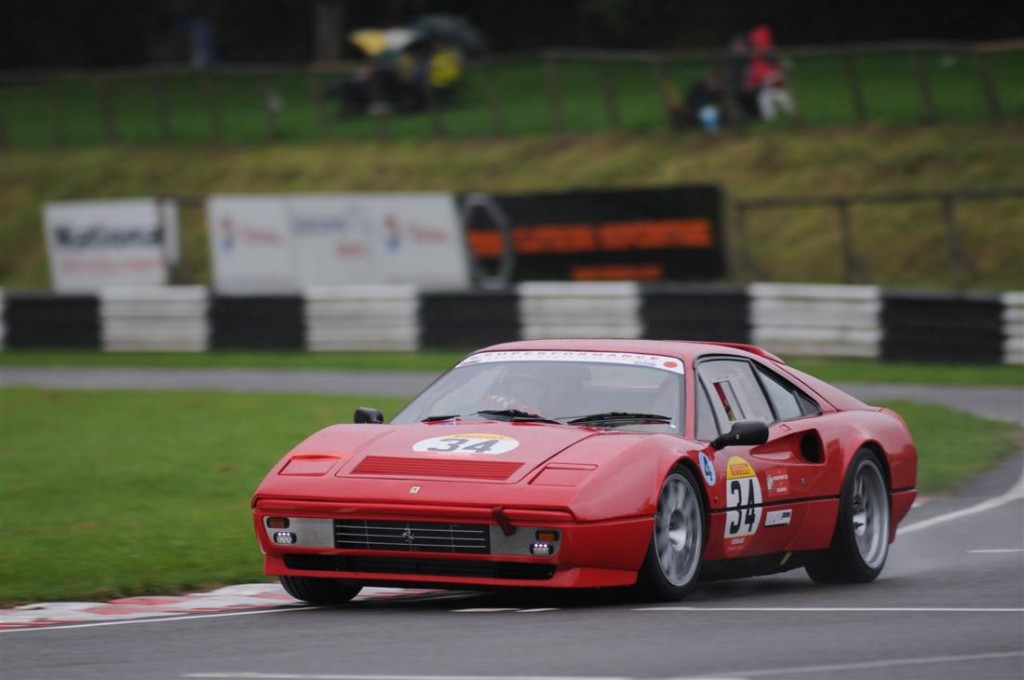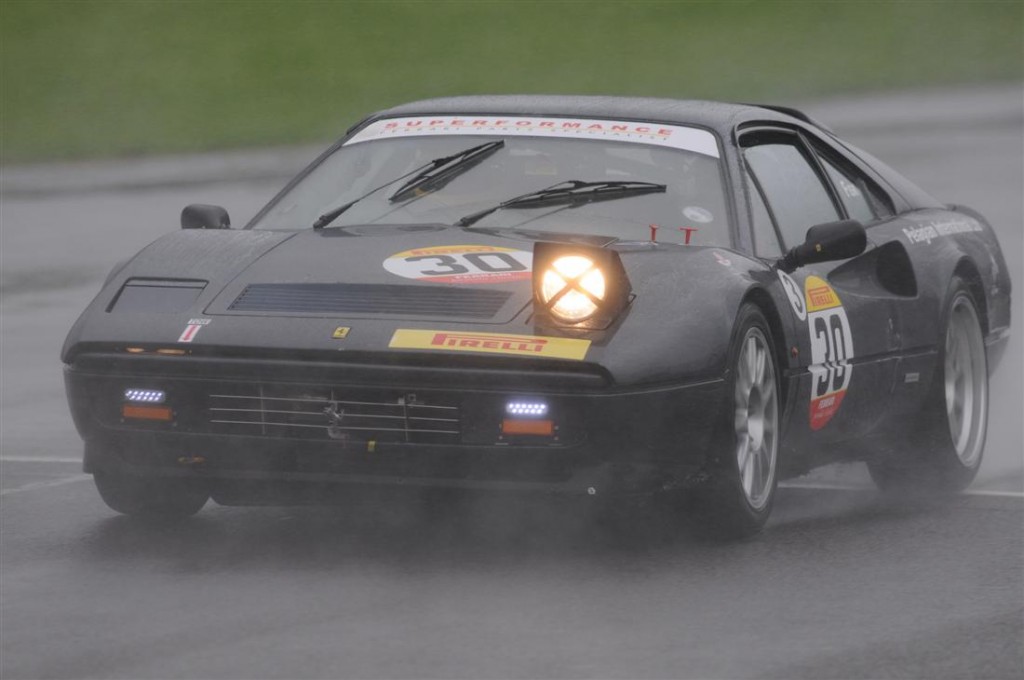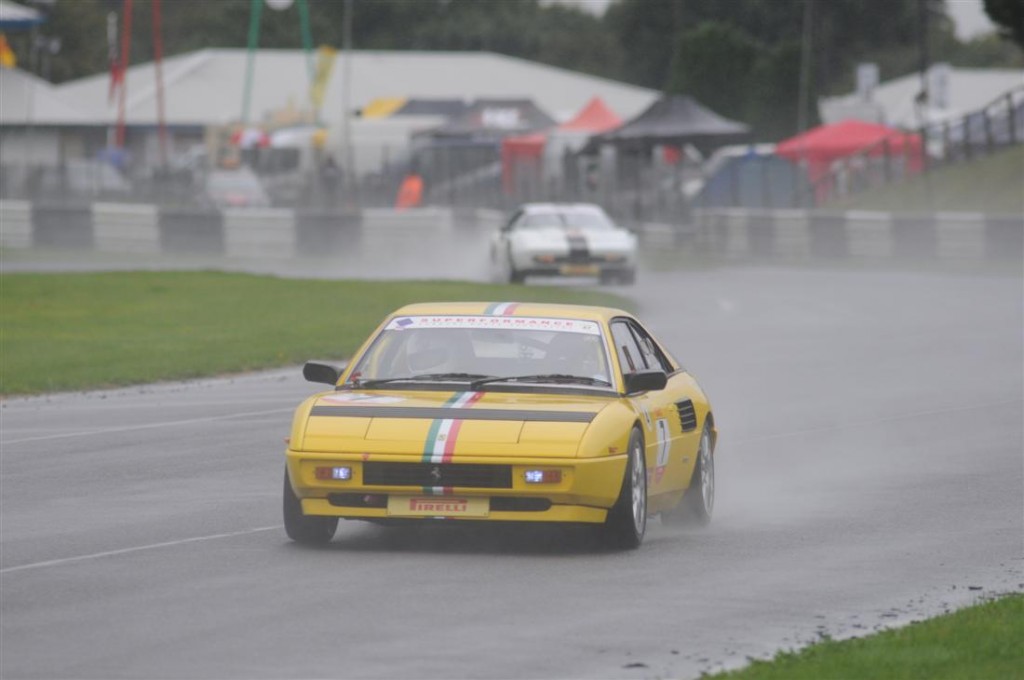 In sharp contrast to our Open racers, who seemed to be enjoying lots of grip in the wet conditions, our Pirelli Ferrari  classic racers were truly struggling.
All the fourteen who qualified decided against using the 2014 Khumo tyre and instead went for the P Zero Rosso with its deeper tread. Even this though just didn't work. It was "like driving at a skid school where the wheels are jacked up on casters". The slightest application of power, even in higher gears, produced a possible spin, and that was assuming that you got the front end to turn in!
The times say it all. A decent dry pole position lap would have been around 1.17.00. Fastest in qualifying was Gary Culver (328 GTB) on a 1.38.697 and he was pushing hard. The only other driver to feel confident enough to challenge the conditions was local man Peter Fisk (328 GTB), who was in a tremendous second place on a 1.38.864. Next fastest was Darren Wilson (328 GTB) on a 1.43.547! The session was under a safety car for several laps whilst the thankfully lightly damaged 308 of Chris Compton-Goddard was recovered from the banking. Maybe that was a blessing.
The race started just before 4pm and it was of course raining. Not the heavy rain that was forecast, but enough to make it treacherous.
Leading the first few laps was Peter Fisk from Gary Culver. As in qualifying these two were the only ones more or less on top of the conditions. In fact they were racing well and keeping the small crowd entertained. Ray Ferguson was having his best ever run in his Mondial and as a local man he must have enjoyed this greatly.
It wasn't until lap 6 that mulitiple race winner Gary Culver got into the lead. Even then Peter Fisk was right there fighting hard and was just a second behind at the finish, with Nigel Jenkins (328 GTB) nearly a minute in arrears in third place.
There were no offs and all survived to fight another day. Given everything that was not a bad outcome. All I suspect will have tales to tell.
Seeing Gary Culver win is something we are pretty used to, and he drove with great skill. Special congratulations though are due to Ray Ferguson for an excellent result (5th overall), and most of all to Peter Fisk for a performance I suspect he will never forget.