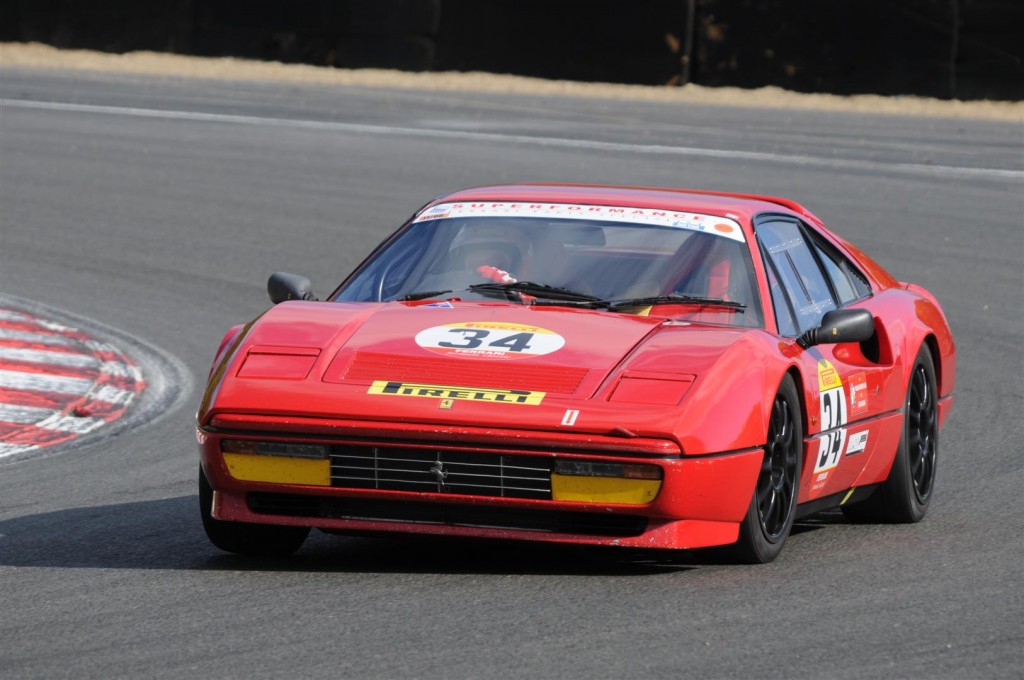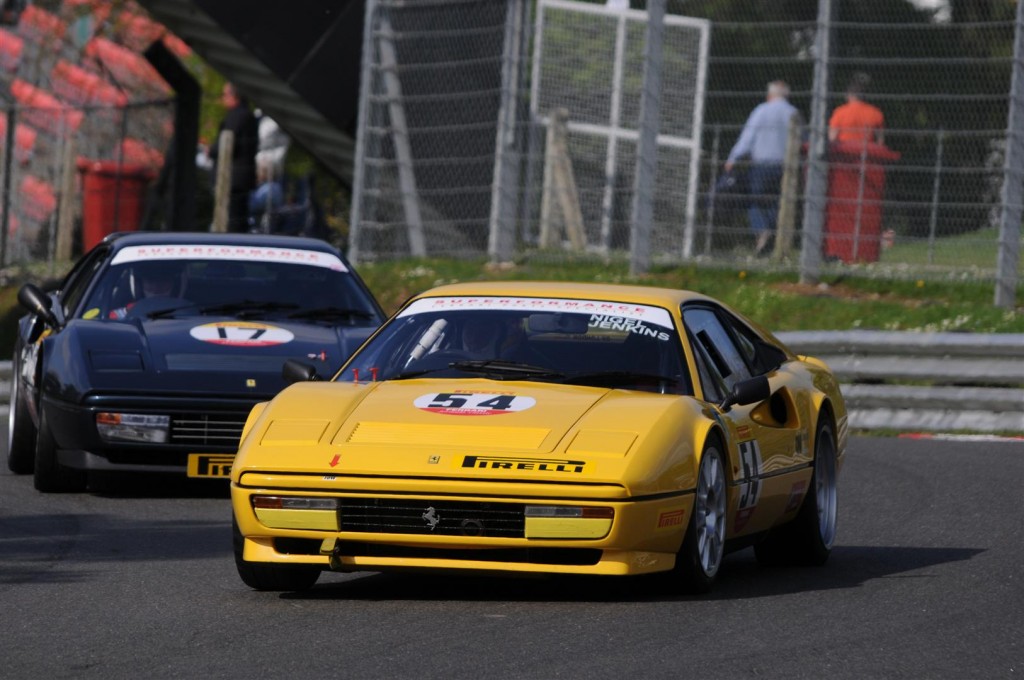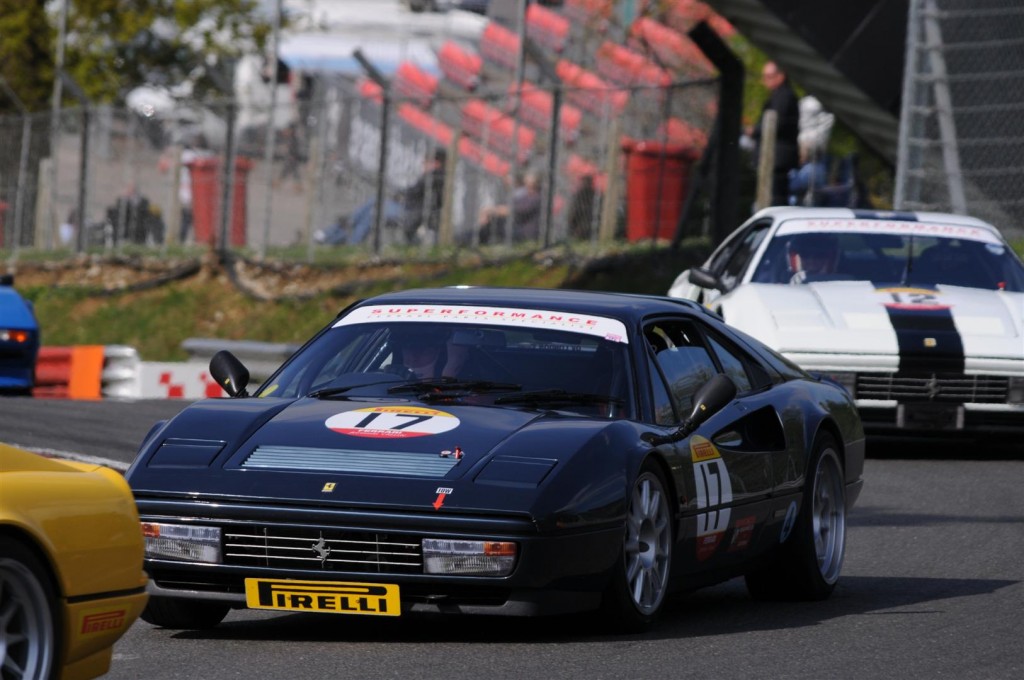 Our Club's circuit racing season kicked off with a double header at the classic Brands Hatch Indy circuit. This 1.2 mile track certainly keeps the drivers busy and Paddock Hill bend is one of the most challenging and most fun corners in the UK. It also has quite unrivalled viewing for spectators, as the entire track can be seen from the grandstand.
Fifteen formula classic cars qualified, which was a disappointing number. However there continues to be a very positive feeling around this series and bigger grids are anticipated later in the year.
Club director Gay Culver was on pole position from Nigel Jenkins and Nicky Paul–Barron, all in 328 GTBs and all on pretty close times in the 55 secs, ahead of Everingham (328), Goddard (308) and Taylor (Mondial) in the 56s.
Race 1 (Saturday)
Under bright sunny skies the first Pirelli formula classic race of the year went to Nigel Jenkins, who took an excellent win from Gary Culver and Nicky Paul-Barron. Until a short safety car period it was Culver leading, but in the second phase of the race Jenkins lit the after burners with a very quick restart and Culver had no answer. He finished less than a second behind with Nicky P-B in third.
Other class winners were Peter Everingham, Chris Goddard and William Moorwood. This was our first race with a new tyre for 2014 and the extra grip showed in lap times and new lap records.
Race 2 (Sunday)
There was a super display of over fifty Ferraris at Brands on the Sunday. The position for the Club's display and picnic was directly opposite the pit area, and members enjoyed the sunshine and some great racing.
In the second formula classic race it was  Gary Culver who took the win from pole position, with no SC to interrupt his progress. Saturday's victor Nigel Jenkins was delayed after a poor start but fought his way through to take 2nd position and fastest lap.
Third overall as on Saturday was Nicky Paul–Barron after a lonely race with Tim Walker (328) this time in fourth spot but only a smidge ahead of Goddard in fifth.
Class winners were Tim Walker, Chris Compton-Goddard and William Moorwood.
Saturday's new lap record was just beaten by Nigel Jenkins, and now stands at 54.866 secs.