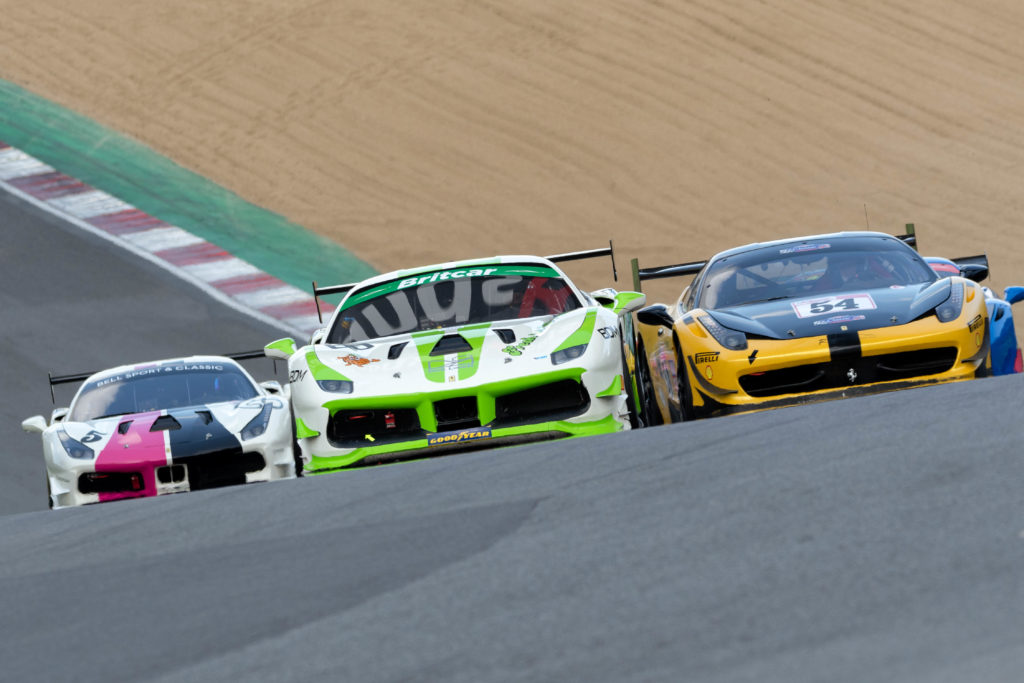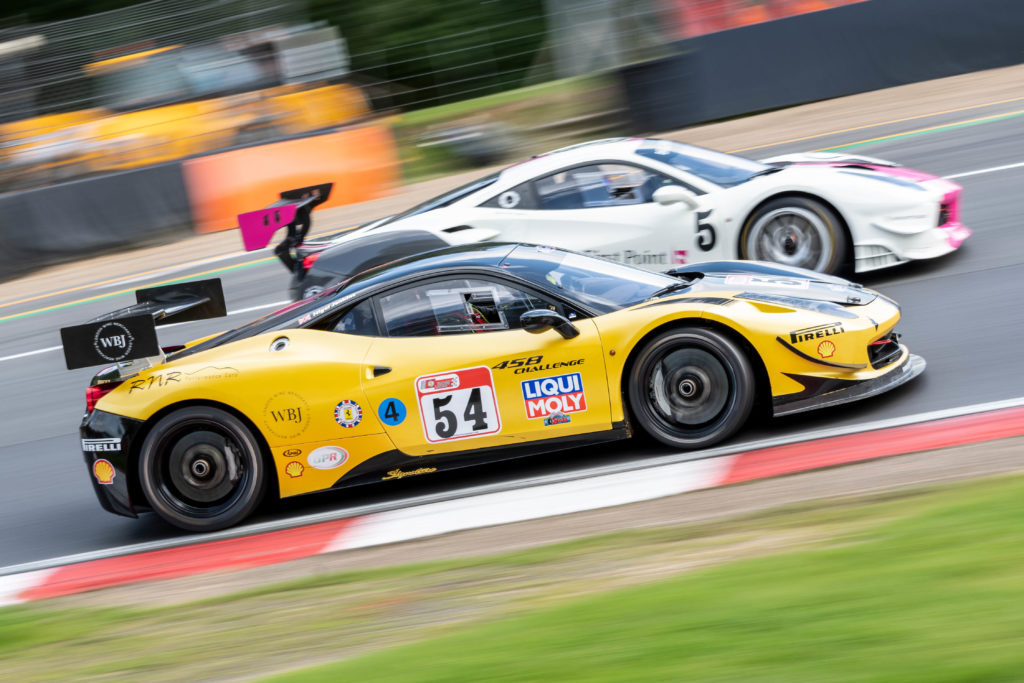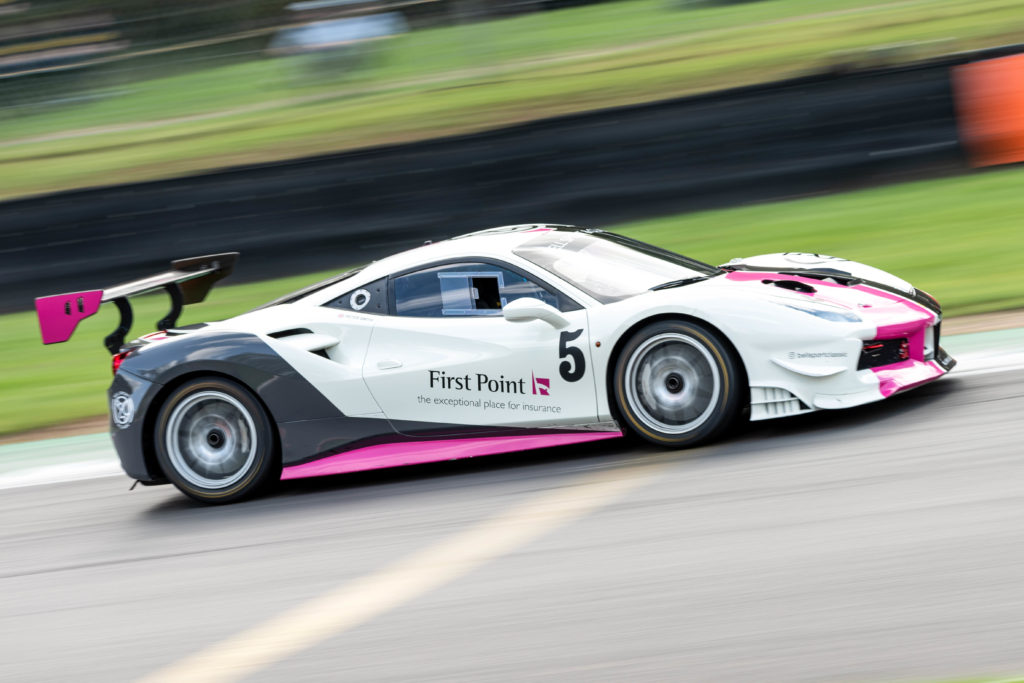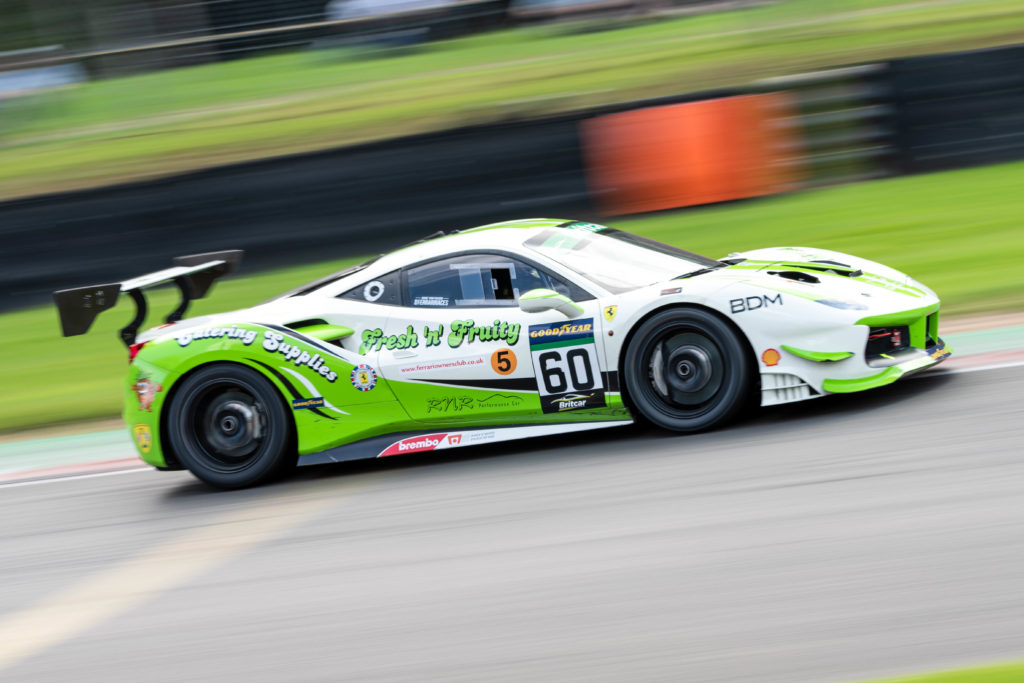 There was a simply fabulous turn out of public and Club members at Brands Hatch for Festival Italia. For lovers of everything Italian automotive it was heaven. The day stayed dry and the track was inviting although several drivers reported it as being slippery, particularly in the morning.
The entry for our FCR races was modest, as was expected. We all recognise that it is worth persevering with the series in spite of this. The cars are great and the owners love them. We just have to find the recipe that will get them out of their garages in greater numbers. Is this targeting bigger venues, going to 40 minute two-driver pit stop races, road tyres even? Who knows? When we are joined at Spa in October by other European racers we will get a taste of what could be. Let's hope that Covid restrictions are more manageable by then, along with Carnet requirements etc.
Qualifying for race 1 had seen Wayne Marrs' Fresh & Fruity 488 Challenge on pole from Nigel Jenkins' 458 and Colin Sowter's similar car. Next up was the first of the two Bell Classics cars of Peter Smith (488 Challenge), Chris Compton-Goddard (458 Challenge), Doug Watson (458 Challenge) and finally the second Bell car of Matt Wilton (430 Challenge).
Race 1
So to the racing. Race One was unfortunately interrupted after only a few laps by a serious accident to Chris Compton-Goddard's 458 Challenge. Following a spin to the freshly cut infield grass Chris re-joined at Clearways and continued at full pelt. When he asked the car to brake for Paddock in his normal fashion the tyres, then cold and grass covered, refused and Chris went straight to the scene of the accident.  These cars are strong fortunately and, whilst dazed, Chris was otherwise unhurt. The delay however was considerable whilst barriers were repaired etc.
At the re-start Marrs initially lead but on lap two Peter Smith took a lead that he was not to loose. Nigel Jenkins retired on lap 6 after a racing incident with Doug Watson. Oddly enough despite the smaller grid the race was quite entertaining with Smith and Marrs close throughout and then a short gap to Watson and Sowter who were also dicing. Matt Wilton had somewhat brought a knife to a gun fight but soldiered on manfully despite having almost no seat time and two year old tyres!
Race 2
For race 2 pole position was taken by Nigel Jenkins from Marrs, Smith and Watson. However at the end of lap 1 it was Marrs leading from Jenkins, Smith and Watson. Colin Sowter had looked "on it" in his white 458 and was closing on Watson in 4th. He eventually took the position on lap 9. At race end after 20 minutes and some 24 laps it was Marrs from Jenkins and Smith, Sowter, Watson and Wilton. As with race one it was an entertaining affair and the fastest laps of all the 458 and 488s were within a second.
On to Spa – fingers crossed.