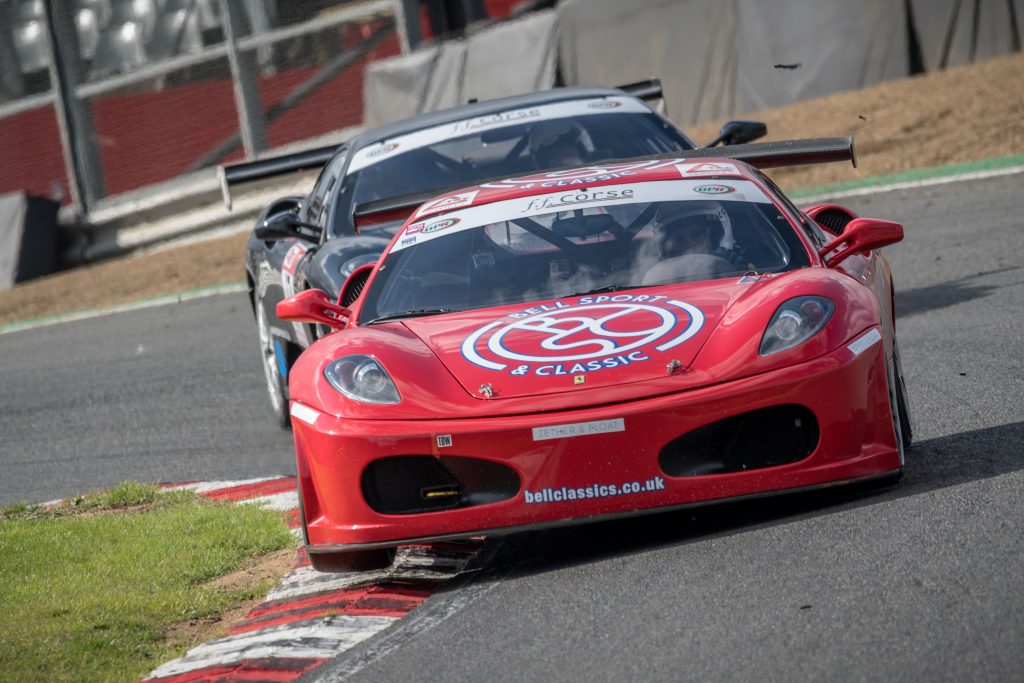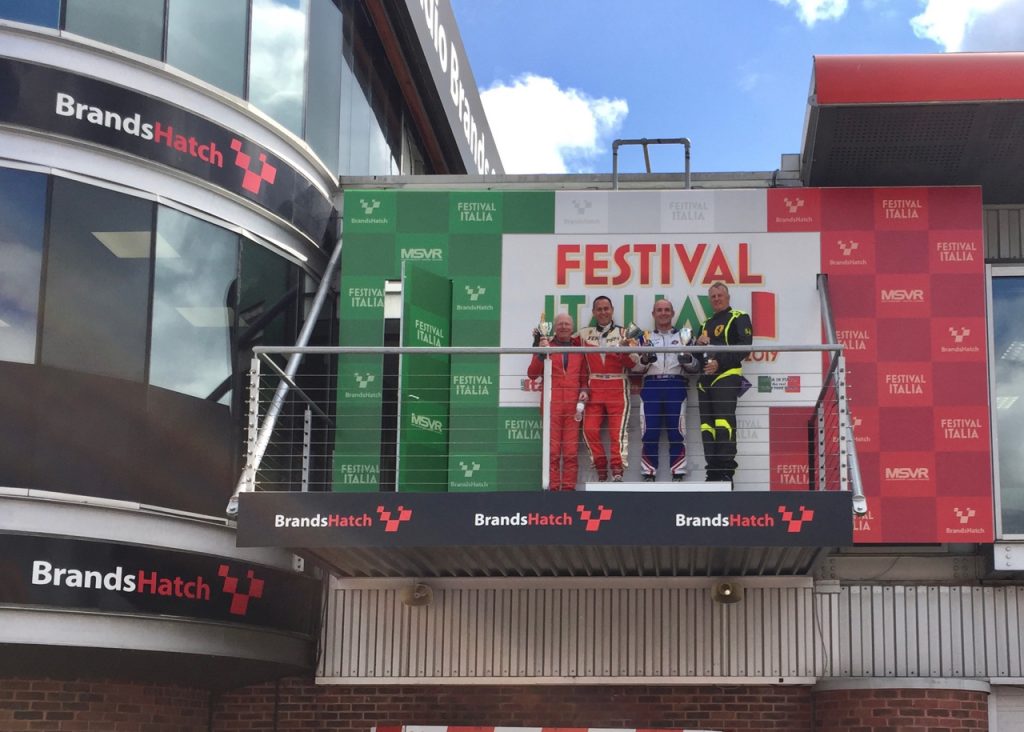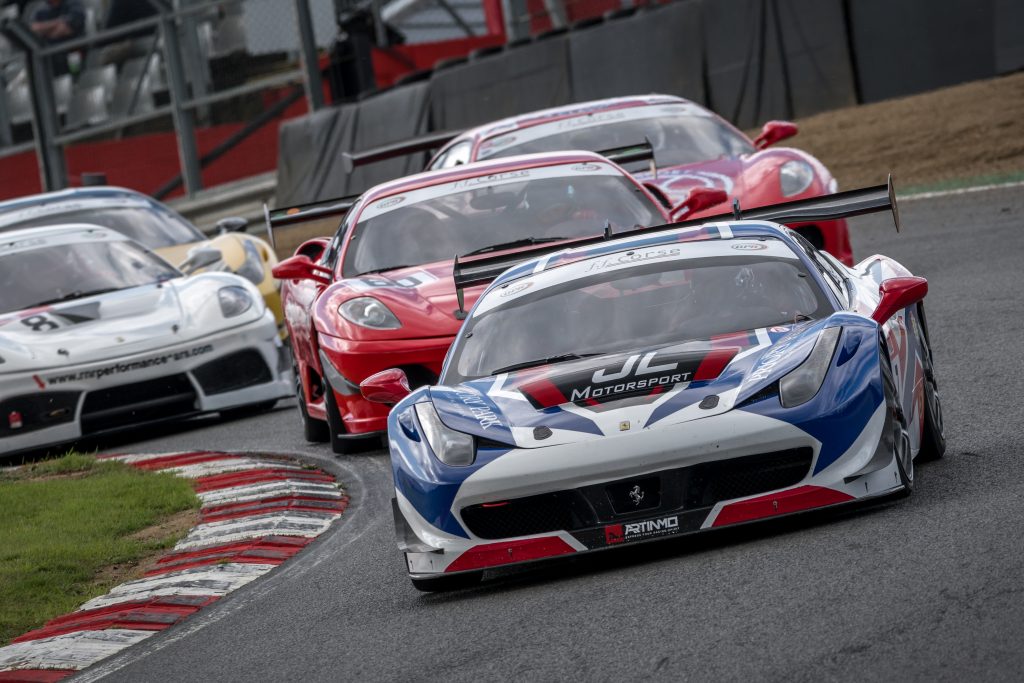 The Festival Italia meeting at Brands Hatch has become one of the season highlights of our club racing scene. MSV do a super job and the event is well attended by members and public alike. As you will read elsewhere on this site the formula classic boys put on an excellent show with a big grid. Entries for our Ferrari Club Racing Series however were poor with just 8 cars taking to the track for qualifying. There were a pair of 458s, no less than five 430s and the lone 360 of Matt Wilton.
On a wet and very slippery track it was Donington winner James Little (458/Ch) who started in pole position from Vance Kearney (430/Ch), Wayne Marrs (430/Ch) and Peter Smith (430/Ch).
Race 1
The rolling start, led by a Lamborghini Pace Car at 13.23 pm, was uneventful on a virtually dry track. As he had done at Donington, James Little won at a canter in his 458/Ch setting consistent fast laps throughout. In fact, his fastest lap of 48.18secs would have qualified him in the top ten at the UK 488 Challenge races in May. Some 42 seconds back at the flag in P2 was Nigel Jenkins in his 458/Ch.
Having started at the back, Nicky Paul-Barron had been chasing down 3rd place man Wayne Marrs all race. Coming up to Druids on the very last lap, he thought there may be the chance of a pass. In the event, ambition won over ability and the two cars touched putting Marrs into a half spin. P-B then allowed Marrs back past and followed him at reduced pace to the flag. Having showed well at the start, Peter Smith was next up recovering from an early spin in the Bell Classics "for sale" 430/Ch. Stuart Shield and Vance Kearney completed the field, with Matt Wilton having retired the 360 after only 1 lap with a failed F1 pump.
Race 2
Race start 16.06 pm. As far as James Little was concerned, race 2 was a case of load and repeat winning with ease and making a clean sweep of race wins in 2019 – easy this motor racing lark! Interestingly he is a good mate of serial 488 UK Challenge winner Jason Baker. They would make a formidable driver pairing.
The rest of the field however looked quite different. Holding 2nd position in front of the Jenkins 458/Ch right up until lap 15 was Wayne Marrs in his 430/Ch. But with the Jenkins overtake finally completed the two 458s were in P1 & P2 as expected. With Marrs unchallenged from behind that was the podium settled.
The main interest perhaps was the trio of Kearney – now with a more on-song 430 – Peter Smith and Nicky Paul – Barron. Kearney and Smith changed places on several occasions and it was quite hard fought. N.P-B was always close and there to collect any scraps but had seen enough excitement for one day and was happy to hold station. The trio finished Kearney, Smith and N.P-B but Vance was handed a 10 second penalty for being out of position at the start which lost him two positions.
How many times have we written how great our paddle shift races could be with bigger entries? It has to be said that the German club are showing the way with a 32 car grid at the recent Nurburgring event. It is really quite easy to write a list of owners who might have entered, but didn't. Certainly enough to have presented an acceptable 15 car grid, even without overseas visitors. The potential is clearly there if the events and the circuits are attractive enough. This event is superb but Brands Indy is a tight track for these cars.